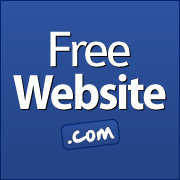 New York, NY (PRWEB) December 03, 2012
Today, FreeWebsite.com released an article about the importance of a professional looking HVAC website design. As more and more customers turn to the Internet to find information, it's becoming crucial that businesses have engaging websites. Customers are searching the web for HVAC companies in their areas, every day. However, most modern customers will not turn to a business if they cannot find any information about its products s or services online.
FreeWebsite.com recognizes the importance of businesses having professional looking websites to connect with consumers. In order to become a customer's first choice, businesses must have a website that is eye-catching, easy to use, and full of relevant content. A quality website that offers products or services is the key to client retention. A customized HVAC website design allows a business to access new customers and establish a strong communication-based relationship with them.
A FreeWebsite.com associate said, "The Internet makes it simple for people to look up whatever
information they need, whenever they need it. Mobile devices such as cell phones and tablets make it easier than ever for consumers to look up information on the go. This is why it is imperative HVAC businesses of all shapes and sizes to have a professional looking website for customers to use. HVAC businesses do not want to miss out on the revenue that online shoppers provide"
FreeWebsite.com combines customized expert web design with relevant content to make websites successful. The company helps its users increase traffic through search engine optimization and social media marketing integration. Freewebsite.com provides excellent customer service and offers a wide variety of service plans that can fit any budget.
To read the article, visit: http://www.freewebsite.com/blog/business/hvac-website-design/
About FreeWebsite.com: FreeWebsite.com breaks down barriers to website ownership by providing attractive, easy to maintain websites, complete with content, at a low price. To learn more, visit http://www.freewebsite.com.