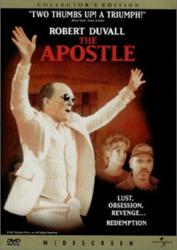 "We have a valuable collection of eight Robert Duvall movies all signed by the actor that will be in the silent auction. The movies include GodFather, Apocalypse Now, The Apostle, Lonesome Dove" Bill Couzens, Founder Less Cancer
Detroit, Michigan (PRWEB) December 01, 2012
Speaking to a small group today Less Cancer Founder, Bill Couzens said, "Trust Detroit," for solutions. Couzens, who is in town for the Move Detroit for Less Cancer Event at Bayview Yacht Club Saturday December 1, 2012, has partnered with Children's Hospital of Michigan Foundation to raise awareness and funds for tools to fight obesity a well documented cancer risk.
Couzens said Detroit is a mecca for social entrepreneurs. "We have been very fortunate to have a group of amazing volunteers who are making this happen." Couzens continued, "people get the need for prevention; for too long we have operated exclusively from a 'break and fix' model and have done little to really raise awareness, educate, advocate and participate to bring prevention into the cancer conversation in a real way."
The evening will include a silent auction featuring unique luxuries such as: a weekend stay in New York City, a relaxing vacation cottage on Grand Bahama Island, a dress designed by Project Runway's Wendy Pepper, and an Irish Cottage getaway.
Couzens, in speaking about the event, said, "people have really rallied. We have a valuable collection of eight Robert Duvall movies all signed by the actor that will be in the silent auction. The collection includes the movies the Godfather, Apocalypse Now, The Apostle, and Lonesome Dove."
Among many other items are an autographed book from television actress, the "Nanny", Fran Drescher, autographed book collection by famed interior designer Barry Dixon, an autographed copy of the movie The Help by Sissy Spacek, autographed movies by Academy and Emmy Award(s) winning actor Robert Duvall and an autographed book by the best selling author John Grisham.
Move Detroit for Less Cancer Saturday, December 1, 2012 at Bayview Yacht Club, located at 100 Clairpointe Street at 7:30 P.M.
Less Cancer is a Campaign Program of Next Generation Choices Foundation (NGCF).