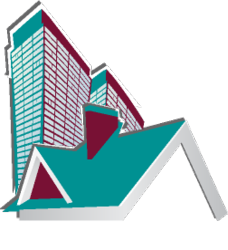 (PRWEB) December 04, 2012
This week's Top 10 homes spotlight at TopTenRealEstateDeals.com includes a new look at the Versace Mansion, recently reduced from $125 million to $100 million. Versace bought a rundown estate called Amsterdam Palace on Miami Beach in 1992 for almost $10 million, and then spent $33 million to restore the home to its former glory. He changed the name to Casa Casuarina, added a 6,100 square foot south wing, a mosaic-covered courtyard, frescoes on the home's walls and ceilings, and a gold-lined swimming pool with over one million hand-laid mosaic tiles. Located in one of the hottest playgrounds of the world on South Beach, one can step from this lush enclave across Ocean Drive and into the Atlantic Ocean, or stroll down the sidewalk to an outdoor cafe, a knock-your-socks-off nightclub or a fabulous meal.
In other home news:
Everyone was talking about how Rihanna took a beating on her rain soaked Beverly Hills home a year ago. Purchased by Rihanna in 2009 for $6.9 million, she sold it in 2011 for $5.03 million due to construction flaws that caused extensive water damage. The 8,520 square foot home with 7 bedrooms, 9 baths, home theater, 3 fireplaces, library and 35' ceilings has been repaired, refitted, redecorated and re-listed at $9.95 million.
Whether it's Malibu or Miami, Cher's homes have a lot in common. She is drawn to arches, Moorish ethnicity, romance with a touch of spice and all within a neutral palette. In the 1990s, Cher renovated a Mediterranean estate on La Gorce Island to her taste with arches opening to waterfront views across Miami's Biscayne Bay, a dramatic courtyard entrance and lush plantings of palms. Cher's former home with 11,460 square feet, 300 square foot walk-in closet and a dock that can accommodate a 150' yacht was $16 million. Now priced at $10.2 million.
Also, a stunning New York penthouse carried the tall tale that it was the location where Superman landed on Lois Lane's terrace in the 1978 film Superman. Although that story turned out to be fiction, the home still has super star power. Calvin Klein has already bought it - not once but twice, both Diane Sawyer and Mike Nichols tried to buy it, and music entrepreneur Steve Gottlieb is the current owner. Steve is now selling at $35 million.
Real estate is never boring at TopTenRealEstateDeals. Check out today's most entertaining and unusual real estate news stories of the week at TopTenRealEstate Headlines where you won't get information about home loan rates or housing starts or stuff like that. News such as weird celebrity homes, haunted homes you can actually buy, and dirty real estate tricks.
TopTenRealEstateDeals.com also features Top 10 Condo Developer Deals, Top 10 upcoming home and condo auctions, and regional real estate agents' choices for the best deals in their areas.
Top 10 lists are available to media outlets for publication.
Contact:
Terry Walsh
Marketing Coordinator
terry(at)toptenrealestatedeals(dot)com