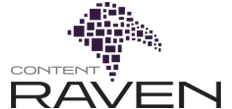 Marlborough, MA (PRWEB) December 03, 2012
Content Raven, a content security company that helps enterprises achieve greater control over their intellectual property as it is being shared externally, today announced that Maine Root, a brewer of popular Fair Trade Certified soft drinks, has deployed Content Raven's solution to protect sensitive information when sharing it with vendors. The company's beverages have emerged as one of the fastest-growing soft drink lines available today, and are sold in all fifty states.
In order to develop new opportunities to have Maine Root's popular products like Ginger Brew and Sarsaparilla dispensed at soda fountains in certain retailers, the company is required to share sensitive data with potential vendors. Mark Seiler, president, sought a solution that would protect Maine Root's confidential information while still enabling it to be shared as needed. Traditionally, Maine Root had requested that vendors sign a Non-Disclosure Agreement (NDA), but the company found that process both time consuming to execute and difficult to enforce.
"Content Raven is the first solution that gives me complete peace of mind when sharing Maine Root's proprietary data with clients and new business contacts," said Seiler. "The in-depth user analytics ensure I have insight into who is viewing our content and allows me to monitor for improper usage, which helps keep everybody honest. It is easier to implement and offers more thorough protection than a conventional NDA."
Content Raven's unique cloud-based content control and analytics solution enables users to securely share and track rich media, video, and other critical documents across any device, including mobile, without risk of loss or abuse. Content Raven ensures secure distribution of content by protecting the actual files and giving senders complete control over how and where those files are accessed by the recipient. Content Raven offers analytics that show senders who sees their content and how it is being used. Moreover, they can track the geographic location of viewers, the frequency of views, duration of each view, and even the type of device it is viewed on.
For Maine Root's Seiler, Content Raven has given him the freedom to pursue new business channels and work with purchasing agents with the confidence his products are fully protected. As a company that formerly relied exclusively on NDAs to protect its information with no way of determining if it remained secure after it was sent to a vendor, the beverage brewer can operate knowing it has the authority to grant and restrict access. And because the solution doesn't require any set-up or software installation by end users, recipients can adopt the technology immediately, without any training or support needed.
"Content Raven continues to find new applications that reflect the technology's versatility and usefulness across multiple industries," said Ron Matros, CEO of Content Raven. "We're excited to be part of Maine Root's success by allowing them to pursue new business opportunities while eliminating the risks commonly associated with data sharing."
About Content Raven
Content Raven empowers enterprises of all sizes to control intellectual property and other valuable content as it is shared externally. The company provides content distribution and control through the cloud, with usage analytics, to mobile and other devices focused on rich media. Content Raven's end-to-end content control and analytics solution enables users to securely and easily share and track rich media, video, and other critical documents without risk of loss or abuse. Easy to use, with no software installation required, Content Raven is the first and only cloud-based content control solution that supports multiple devices, including mobile, and any type of content format. Companies around the world, including EMC, Gryphon Networks, and Waters, use Content Raven to control how their outbound content is consumed and managed. Content Raven is headquartered in Marlborough, MA.