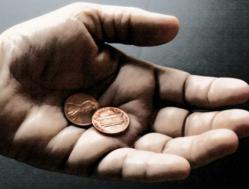 The greater our self image, the easier it is to be appreciative and live with an "Attitude of gratitude."
Jacksonville, Florida (PRWEB) December 05, 2012
The holiday season starting with Thanksgiving and ending with New Years Day is special in many ways; not the least being a good time to "Find Yourself" according to the creator of "Your Two Sense Worth" Daniel Padgug. Thanksgiving is often used as a time to reflect upon what there is to be thankful for and this often starts with a self evaluation.
The ability to live with an "Attitude of Gratitude" often is a reflection of ones reaction to the mirror. The greater the self image, the easier it is to be appreciative and live with positivity as a priority. However, if self reflection results in a feeling of not deserving happiness, then the negativity perceived just serves as a justification for "The life we deserve" according to Mr. Padgug.
Holidays such as Christmas, Chanukah or Kwanzaa where gifts are often exchanged are also great times for self evaluation and "Finding yourself." Again, the degree of enjoyment of this holiday is often a reflection of the enjoyment found in ones perceived reality. Gifts are given either out of a sense of obligation, or gleefully as an opportunity to express ones feeling for others. Gifts received tend to follow the same spirited pattern.
Then comes New Year's which marks the end of the year and a reason to start anew. Financial goals and spiritual values are evaluated, and the validity of self improvement comes into play. For many, deep down a belief exists that the new year will be just the same as the last one, while others believe it is a chance to sweep out the old, learn from ones mistakes, and start over again with a new degree of wisdom.
All three of these holidays are fantastic opportunities for self reflection and qualitative introspection. In addition, they tend to be events where family, friends and other loved ones gather at the same place at the same time. The way one is treated is often a reflection of how they feel about you, however, always be aware that being loved and being liked can be two different things.
That being said, Mr. Padgug strongly suggests to never forget that someone's opinion is just that……their opinion and their opinion only and certainly does not have to be in harmony with ones self opinion. Even so, it still can act as a barometer to add clarity in the search to finding yourself in relationship to the world. As most people have found, this journey can last a lifetime, with many many changes of direction, but it certainly is a trip worth taking to get the most of this experience called "life."
In conclusion, Padgug Enterprises suggests taking full advantage of this holiday season for self reflection resulting in appropriate adjustments. The mirror can and should be something where love and pride are reflected. Happy holidays.