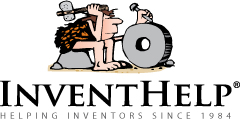 PITTSBURGH, PA (PRWEB) December 05, 2012
InventHelp, America's largest invention submission company, announces that one of its clients, an inventor from Florida, has designed a nail clipper that would include an attached light for increased visibility while cutting an infant's or toddler's nails. This invention is patented.
The "EZ Clip" light feature could enable a parent or caregiver to cut a child's nails safely while the child is asleep. This feature would allow the parent or caregiver to avoid the hassle of a fidgeting child while trimming their nails. According to the inventor, EZ Clip could reduce the chance of injury.
EZ Clip nail clipper would measure ½- to ¾ inches high, 1-1/2- to 2 inches long and ½ inch wide. A light would be located at the end of a boom-style component that would be mounted to the back of the clipper. The light would hang over the jaws of the clipper for optimal visibility.
InventHelp is attempting to submit the invention to companies for review. If substantial interest is expressed, the company will attempt to negotiate for a sale or royalties for the inventor. For more information, telephone Dept. 08-TPA-1111 at (800) 851-6030.
Manufacturers interested in reviewing additional inventions and new product ideas can contact InventHelp's marketing partner Intromark by filling out an online request to review new product ideas here.
# # #