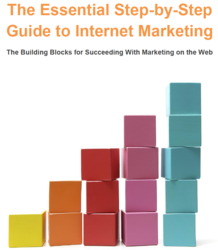 What is 'inbound marketing?' It's marketing with a magnet, not a sledgehammer. Examples include educational e-books, blogs and infographics.
Washington, DC (PRWEB) December 26, 2012
An agency owned by an award-winning journalist has joined forces with the Inc. 500's second-fastest growing software company to provide small to medium-sized organizations a wider array of marketing solutions.
Assist Communications, a Washington-based Internet marketing company, is now a Hubspot Agency Partner and value-added reseller. The arrangement means Assist can provide its clients Hubspot's all-in-one marketing software and inbound marketing strategy on top of Assist's growing list of content-creation services.
"If you are a small-to-medium sized organization dissatisfied with the black hole of traditional marketing, we can now provide you a turn-key solution with measurable ROI," said O'Keefe, a six-time Pulitzer Prize nominee and a three-time Webby Awards honoree.
Assist will continue to provide clients e-books, nationally distributed feature stories, infographics, social media campaigns and other premium content created by award-winning journalists.
"But with Hubspot," O'Keefe said, "we can also offer, for those who want it, `inbound' marketing strategy and technology. In short, we have added lead generation to our content creation."
To celebrate its expanded range of services, Assist Communications is offering a free e-book, "The Essential Step-by-Step Guide to Internet Marketing." The 34-page guide lays out eight steps to Internet marketing and "inbound" marketing success.
What is inbound marketing?
Hubspot defines it as "marketing with a magnet, not a sledgehammer." O'Keefe uses another metaphor, saying "inbound marketing is about attracting a particular type of fish -- your target audience -- with carefully chosen bait. That bait is your content. We make sure it's irresistible so you can hook what you're fishing for."
Examples of traditional, outbound marketing include direct mail, radio ads, TV advertisements, sales flyers, telemarketing and other types of spam people find increasingly annoying in this era of info-when-you-want-it – but ONLY-when-you-want-it. In contrast, inbound marketing provides educational e-books, white papers, blogs, vlogs, infographics and other types of "bait" people appreciate.
Inbound marketing is also less expensive. A 2012 study found inbound marketing-dominated organizations experience a 61% lower cost per lead than organizations that predominately leverage outbound marketing.
But to make inbound marketing work, you need to be a frequent creator of high-quality content, a requirement some small-to-medium-sized businesses and nonprofits find difficult to sustain over the long haul.
"A consulting company enthusiastic about inbound marketing's lead-generating potential recently contacted us because it couldn't keep up with the demands of creating two or more blog posts per week, producing e-book offers, conducting email campaigns and continuously feeding social media on its Linkedin, Facebook and Twitter accounts," said O'Keefe.
The company, already using Hubspot's software, hired Assist to create all of its content and manage its marketing on Hubspot's platform.
"We will be setting inbound strategy and measuring the results with Hubspot's amazing software," said O'Keefe. "Our objective is to not only create high-quality content but to do it in a way that increases our client's leads and revenue."
###
ABOUT ASSIST COMMUNICATIONS: Assist Communications assists small to medium-sized businesses and nonprofits by increasing their thought leadership, leads and revenue with content strategy and marketing technology. Owner Mark O'Keefe is a six-time Pulitzer Prize nominee and a three-time Webby Awards honoree.