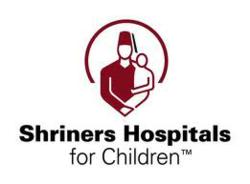 We had a phenomenal year and we want to not only celebrate our success but also share some it.
Cincinnati, OH (PRWEB) December 03, 2012
Cincinnati area distressed property experts Reinvest Consultants are throwing their annual holiday party for their associates and investors on December 21st, 2012. Attendees are encouraged to bring donations for Shriners Hospitals for Children® Cincinnati to the event. Reinvest is also encouraging anyone who would like to make a donation to the charity to stop by their offices.
"We had a phenomenal year and we want to not only celebrate our success but also share some it. We chose Shriners this year and we hope to have a generous donation for them," stated Jack Berning, General Manager of Reinvest. Reinvest Consultants is a full service real estate brokerage that specializes in working with real estate investors. They offer multiple services from locating investment properties, rehab referrals, property management services, and discounted listings for newly renovated properties.
"We have found that the majority of our clients are excited to give back to the community. These are people that are not only out to make a profit but are working to improve Cincinnati neighborhoods by renovating distressed properties. Every home that is renovated and sold to a home owner is making that community a little bit brighter. There is no better time of year to celebrate our success and come together to support a great local cause than the holidays," said Berning.
Shriners Hospitals for Children® Cincinnati is designated by the American Burn Association and the American College of Surgeons as a Verified Burn Center. The hospital is a 30-bed pediatric burn hospital, research and teaching center. The generosity of donors is what enables Shriners to deliver life-changing medical care without placing the burden on the patients and their families. No matter how large or small, every gift to Shriners Hospitals for Children makes a difference in the life of a child.
About Reinvest Consultants, LLC
REINVEST Consultants, a full-service real estate brokerage, specializes in buying and selling Cincinnati foreclosures, short sales and other distressed real estate as investment property. We also offer our real estate investor network exclusive deals – not available on the MLS. Reinvest Consultants has years of experience, has done hundreds of deals and knows the Greater Cincinnati investment property market inside and out. Real estate investors who want to learn more about how they can invest in foreclosures and distressed properties and help revitalize Cincinnati neighborhoods can visit Reinvest Consultant's website or contact one of the Reinvest Consultants investment specialists at 513-823-2200 for more information.