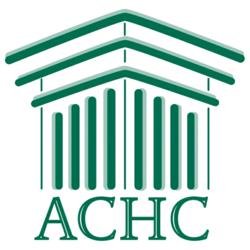 Raleigh, NC (PRWEB) December 03, 2012
The Accreditation Commission for Health Care, Inc. (ACHC) has appointed José Domingos as its new Chief Executive Officer effective December 1, 2012. Domingos will be responsible for setting the strategic direction of the organization, establishing and maintaining strategic relationships and partnerships, and developing and implementing plans to meet ACHC's growth objectives.
Domingos takes the helm as ACHC is about to complete its move from leased space in north Raleigh to a purpose-built headquarters in nearby Cary, a development the new CEO said reflects the company's commitment to growth.
Before the ACHC Board of Commissioners named him CEO, José was the organization's Vice President of Marketing and Business Development. In this role, he was responsible for redefining corporate branding, improving ACHC's product and service market awareness and identifying market segments of opportunity. Before joining ACHC in 2011, he amassed executive experience in a series of regulated life science positions.
Domingos said, "Customers who rely on ACHC already know why we're their preferred accreditation organization. My goal as CEO is to make sure ACHC is the preferred choice in every market we serve. In an industry marked by increasing competitiveness and consumerism, we will grow on the strengths we already have: exceptional customer service and a demonstrable return on the investment our customers make with us.
ACHC uses its high accreditation standards to deliver partnership, not punishment. If an organization is committed to providing exceptional service to its clients, then we're committed to providing the education and assistance it needs – not only to help it through the accreditation process, but to help it serve people better."
ACHC is a not-for-profit organization that has stood as a symbol of quality and excellence since 1986. It is ISO 9001:2008 certified and has Deeming Authority from the U.S. Centers for Medicare and Medicaid Services (CMS) for Home Health, Hospice and DMEPOS. ACHC is the provider's choice for accreditation because of personal accreditation advisors, relevant and realistic standards, competitive pricing and a friendly, consultative approach to accreditation. Accreditation by ACHC reflects an organization's dedication and commitment to meeting standards that facilitate a higher level of performance and patient care.
For more information on ACHC's accreditation programs, or to download free accreditation standards, please visit http://www.ACHC.org or contact it at customerservice@achc.org or 855-937-2242. You can also follow ACHC on Twitter @achc or on Facebook at http://www.facebook.com/ACHCINC