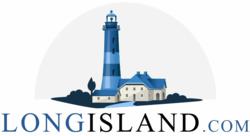 As Superstorm Sandy and a subsequent Nor'easter ravaged the area, LongIsland.com keeps locals up to date with news reports and important information about school closings to ensure that Long Island parents stay in the loop.
Kings Park, NY (PRWEB) December 03, 2012
In the wake of one of the largest natural disasters to ever hit the Northeast, LongIsland.com has kept parents, teachers, and students up-to-date about local school closings and news for both Nassau and Suffolk Counties. Although the storm itself was brief, the impact on Long Island was massive – forcing many school districts to close for extended periods of time, leaving many parents and students wondering when classes would resume. In an effort to help spread this information quickly and efficiently, the Long Island Media team has created an up-to-date Long Island School Closings page for the convenience of our neighbors.
This new School Closings Page allows locals to get up-to-date information about school closures and delays for local K-12 districts, Colleges, Universities, and Pre-Schools – vital information as parents and students plan their day. The extensive damage caused by Hurricane Sandy on Long Island left parents and faculty unsure of when classes would resume, with many districts making the call to cancel classes at the last minute in the hope that power would be restored. Having an up-to-date resource such as the LongIsland.com School Closings Page made it easier for parents and students to plan ahead, and to begin resuming their normal routines more efficiently.
For over 15 years, LongIsland.com has been the go-to resource for Long Island residents and visitors looking for news, things to do, business listings, and more. The School Closings Page was a resource that was vital during that time of crisis and was created in response to local needs. LongIsland.com is constantly updating and expanding its resources to include more of what Long Islanders are looking for. In response to Hurricane Sandy an updated information guide was created which includes information on power outages, gas shortages, locations of local shelters, and food pantries for residents who have been displaced, in addition to the new School Closings page. These sections continue to be updated regularly so that LongIsland.com can continue to be of assistance to locals looking for news and information about everything impacting their lives on Long Island.
LongIsland.com brings locals up-to-date news and relevant articles every day, and continues to add and update new resources that are vital to the daily lives of Long Islanders. Providing thorough, accurate information throughout Superstorm Sandy, and continuing to do so in the aftermath of the storm is one of the reasons that the site is one of Long Island's most trusted resources. As a part of the local community, the Long Island Media team never fails to put the needs of Long Island first while delivering the updated information necessary for locals to get through this time of crisis. For many parents, students, and faculty, the School Closings Page was not only a useful resource, but also provided relief. Finding the comprehensive and accurate information needed was a tough challenge during the storm, and LongIsland.com has done what they can to make this task easier for locals.