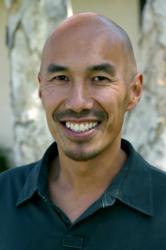 Placentia, CA (PRWEB) December 02, 2012
Convene, the premier Christian CEO Forum organization, announced that Francis Chan will be one of the keynote speakers at their 2013 CEO Summit to be held in Dallas, TX on April 25 – 27, 2013. Each year, Convene hosts approximately 150 to 200 prominent CEOs and business owners from across the country for two and a half days of instruction, inspiration, and peer-to-peer interaction. The aim is to encourage and equip business leaders to take the practical steps necessary to lead their businesses and families to a new level of success and Kingdom significance.
As one of the keynote speakers, Francis Chan will be speaking on the Summit theme, "Unlimiting God!" Francis is a uniquely gifted speaker and teacher, and the best-selling author of the books "Crazy Love", "Forgotten God", and "Erasing Hell". He is also the host of the BASIC. series (Who is God and We Are Church).
Francis is the founding pastor of Cornerstone Church in Simi Valley, California, and Eternity Bible College. He also sits on the board of directors of Children's Hunger Fund and World Impact. Currently, Francis is working to start a church planting movement in the inner city of San Francisco, and is also working to launch a country-wide discipleship movement.
Founded in 1996, Convene is a dynamic community of Christian CEOs and business owners meeting together to help each other build exceptional businesses, increase leadership success, and have greater Kingdom impact through the principle of "iron sharpening iron."