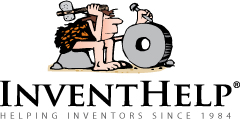 Pittsburgh, PA (PRWEB) December 07, 2012
InventHelp, America's largest invention submission company, announces that two of its clients, inventors from New Jersey, have designed a home storage unit that could disguise a pet crate as an attractive piece of furniture. This invention is patented and a prototype is available.
The "Hide-A-Crate" would prevent curious pets from roaming and causing damage to a household. The invention could afford peace of mind to the pet owner knowing that the animal is safely contained with ample ventilation while the user is away. The attractive design would eliminate the crate from becoming an eyesore, and could be custom-designed to suit any home décor. According to the inventors, the Hide-A-Crate would help to save animals from fires and floods.
The pet-crate cover would resemble a conventional end table, built from wood with a laminate finish. A door would be located in the front, and a pull-out shelf is integrated into the bottom. Push locks would also be incorporated into the design, and a variation could include a modified design for multiple pets. To use, the owner would slide the crate into the cover and close the crate's door. Once the pet is locked inside the crate, the owner leaves the door of the Hide-A-Crate open for proper ventilation.
"We have two Maltese dogs and have to leave their crates in the den for everyone to see," said one inventor. "Needless to say, the crates stick out like a sore thumb and detract from the appearance of our den. I invented this to keep our crates neatly out of sight."
InventHelp is attempting to submit the invention to companies for review. If substantial interest is expressed, the company will attempt to negotiate for a sale or royalties for the inventor. For more information, telephone Dept. 09-NJD-152 at (800) 851-6030.
Manufacturers interested in reviewing additional inventions and new product ideas can contact InventHelp's marketing partner Intromark by filling out an online request to review new product ideas here.