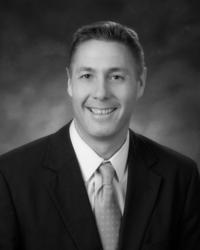 Element Mobile has a unique opportunity as a wireless carrier to provide the latest in technology and wireless communication services to the communities of Central Wisconsin.
--Al Aymar
Wisconsin Rapids, Wis. (PRWEB) December 03, 2012
Jerry Wilke, Element Mobile's chief operating officer since 2009, will leave the company in December for a new role. Element's Director of Product Management, Al Aymar, has been appointed as interim Chief Operating Officer.
Doug Wenzlaff, chairman of the board of directors at Element Mobile, said Wilke will be missed and will be remembered for his achievements which included leading the founding of a successful wireless company, building a state-of-the-art-switch and data network as well as creating a business personality for Element that made it a true partner to the communities it serves.
"As Element established its business over the past few years, there were some challenging times. Through it all, Jerry was a stable and positive leader who continued to move the company forward," Wenzlaff said.
Wilke will move to Colorado, where he will lead efforts in business development and strategic planning for West Corporation, a major global telecommunications services provider. His last day at Element is Dec. 7, 2012.
Aymar, 40, who has been with Element since June 2010, has worked in the telecommunications and wireless industry for 14 years. He holds a Bachelor of Science degree in Economics and an MBA.
Aymar said he is excited by the opportunity to lead Element Mobile into the future and is looking forward to the new challenges of the role.
"Element Mobile has a unique opportunity as a wireless carrier to provide the latest in technology and wireless communication services to the communities of Central Wisconsin. I am committed to maintaining Element's quality of service and continuing with our community support and involvement," Aymar said.
About Element Mobile
Element Mobile, a wireless carrier headquartered in Wisconsin Rapids, Wisconsin, offers a wide range of products including Android and BlackBerry, and services including eClub, Mobile 101 and instant rebates. The company is proud to deliver customized plans, affordable prices and local customer service to Central Wisconsin. To learn more about Element Mobile, visit http://www.elementmobile.com, or http://www.facebook.com/elementmobile.
###