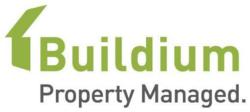 There's no question that ours is a fast-growing company, and we look forward to continued growth in the future.
Boston, MA (PRWEB) December 03, 2012
Information services company Lead411 has ranked online property management software company Buildium, LLC number 50 on its Tech 200 list of the fastest growing tech companies in the U.S.
The Tech 200 list is comprised of the fastest growing privately held, U.S.-based tech companies with at least $1 million in revenue in 2011. Finalists came from diverse industries, including software, hardware, media, advertising, wireless, telecom, IT services, and consulting.
As part of the application process, participants were given a survey about their marketing spend, funding, economic outlook, and startup details. Survey results revealed this year that the average start date for the companies on the list was 2000, showing that many of the companies are truly newer startups.
"Judging from this year's list, which had several of last year's winners, I'd say the economy is definitely improving," said Tom Blue, founder of Lead411. "Seeing the tremendous growth these companies have experienced tells me the market conditions are getting better."
"We're honored to be named to the Tech 200 list," said Michael Monteiro, co-founder and co-CEO of Buildium. "There's no question that ours is a fast-growing company, and we look forward to continued growth in the future."
The full 2012 Tech 200 list can be found here.
About Buildium
Buildium, LLC provides simple and affordable cloud property management software solutions to landlords, property managers, condominiums, and homeowner associations. Founded in 2004, today more than 6,000 customers use Buildium's online property management software to manage nearly half a million units in 31 countries around the world.
About Lead411
Information services provider Lead411 was founded in 2001 and has grown 40% yearly since inception without accepting venture capital financing. It is based in California, but has satellite offices in New York. In addition to their current subscriptions, it also offers corporate information, company news and awards for up-and-coming businesses. For more information visit Lead411.