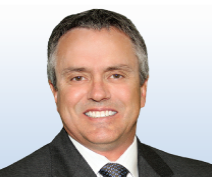 Athletes putting their training on hold and individuals trying to fight around injuries to stay in shape need to know they now have another, proven option, ART
Keller, TX (PRWEB) December 02, 2012
For many suffering from nagging injuries such as shin splints, back pain, muscle pulls, headaches, and carpel tunnel syndrome, the outlook has always been bleak and frustrating. Often times, pain and limited range of motion are the results of the overuse of muscles, which then creates scar tissue. Scar tissue limits use of muscles, thus overtime, rendering them shorter and weaker. But thanks to a revolutionary new treatment known as Active Release Technique, or ART, the future is looking promising and pain free. ART is a trademarked soft tissue technique that can ease pain, improve blood flow and restore sensation in highly active muscles through a collection of over 500 treatment moves, or "protocols", where each move is intended for a specific problem. Through applying the ART protocols, trained providers use their hands to apply precisely directed tension combined with specific patient movements. The resulting tension works to break apart the scar tissue, restoring proper muscle movement.
One of the leading physicians and medical pioneers utilizing ART, is Keller, Texas based Dr. Daryl Laney of Neuromuscular Corporate Solutions and Laney Chiropractic and Sports Therapy. Dr. Laney is a member of the ART Elite Doctor Network; the highest level a practicing ART provider can achieve and regularly treats a wide range of active individuals to both professional and Olympic athletes with a 97% success rate in fewer than three visits. "I have had countless individuals come to me with nagging injuries that traditional treatment and rehab were having minimum effect on, but after their first ART session showed tremendous improvement in both flexibility and pain relief," says Dr. Laney. "Athletes putting their training on hold and individuals trying to fight around injuries to stay in shape need to know they now have another, proven option, ART."
ART has proven to work well enough on an individual case-by-case basis that in an effort to cut healthcare costs while maintaining quality care, some corporations are investing in the practice for all their employees to take advantage of. "We believe that when it comes to health, employees deserve the very best treatment from their employers," says Dr. Laney. "Unfortunately, many corporations overspend on unnecessary testing and surgeries. That's where ART comes in to effectively relieve pain, and in most cases completely remedy the problem, all while cutting down on costs."
Neuromuscular Corporate Solutions specializes in examining and administering treatment to corporate employees. NCS operates on site at the corporate office so employees can receive treatment and effective pain relief while on the job, keeping them away from doctor's offices, hospitals, and expensive medical bills. Dallas-Ft. Worth Metroplex businesses are already beginning to see the benefits. "It's been a fantastic result for individual employees and for the company as a whole. I think for every dollar we've spent, we've probably saved three or four dollars," says Sam Gilliand, Chairman and CEO of Sabre Holdings. This same sentiment is echoed by Mike Haefner, Senior VP of human resources at Atmos Energy, who brought NCS to Atmos employees after his own ART treatments proved so successful. "Here at Atmos Energy we're seeing at least a four to one return on our investment," he says. "Being in human resources we don't get a lot of positive comments and feedback. Usually we hear when things go wrong. After introducing ART, we started getting love notes from employees talking about how Dr. Laney and ART really helped relieve their pain, get them back to work, and enable them to be active outside of work as well, so employees absolutely love it."
ABOUT DR. LANEY AND NCS: Dr. Daryl Laney, DC, ART, is an award-winning chiropractor, instructor for Active Release Techniques, and member of the ART Elite Doctor Network. His extensive knowledge, combined with his experience as a professional athlete, provides his patients with the most comprehensive and integrated approach to evaluating, treating and rehabilitating from injuries. Dr. Laney travels throughout the country teaching health care professionals on functional assessment of the athlete, injury care and enhancement of sports performance. Dr. Laney has been profiled by national media and local publications, most recently by MSNBC regarding healthcare in the workplace, for his work at Sabre Holdings and Travelocity.
Neuromuscular Corporate Solutions is a professional company with highly trained healthcare providers that provide on-site musculoskeletal treatment and pain relief. NCS offers services at the corporate level with two major goals: patient care- wanting everyone to be able to work without pain or injury and to prevent costly medical expenses from such injuries and unnecessary testing and surgery.
Contact Information:
Neuromuscular Corporate Solutions
804 Keller Parkway, Keller, TX
Phone: 817.379.9324
Website: http://www.ncshealing.com
Laney Chiropractic and Sports Therapy
804 Keller Parkway, Keller, TX
Phone: 817.379.9324
Website: http://www.laneychiropractic.com