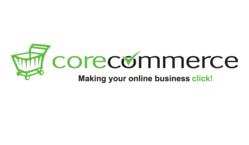 Franklin, Tennessee (PRWEB) December 02, 2012
CoreCommerce, the leading hosted e-commerce shopping cart solution, has released more details on the newly designed Setup Wizard. "We are excited to launch our new Setup Wizard. With this project, our goal was to make setting up an ecommerce store a fun and painless process. New users will enjoy getting started with CoreCommerce," said CoreCommerce CEO Matt DeLong.
Key features of the new Setup Wizard include a modern design across the board, as well as being able to retrieve sales tax rates automatically, view changes made to the store's design in real time and a simpler process to add products. Additionally, the language used to guide a user through the Setup Wizard is more conversational. This streamlined process is aimed at attracting new customers and is user focused.
The CoreCommerce team designed the Setup Wizard with a new e-commerce user's experience in mind, taking inspiration from several User Experience concepts such as progressive disclosure. "The new Setup Wizard is a great addition to CoreCommerce and is just the beginning in our efforts to create an extremely easy interface to compliment our highly robust e-commerce platform. The idea is that we are a shopping cart for life: Simple enough for a brand new merchant, but powerful enough you'll never have to go anywhere else as your business grows," explained CoreCommerce team member Brandon Wanamaker.
The final update for the Setup Wizard will include a redesign of the shipping process in early 2013.
About CoreCommerce:
CoreCommerce is the leading hosted ecommerce shopping cart solution for entrepreneurs and
growing businesses. Founded in 2001, CoreCommerce provides easy to use, feature-rich solutions you need to create an engaging online store, including integration with over 100 partners that offer a variety of payment gateways, shipping and fulfillment, e-mail marketing and social media services. Respected for their Legendary Support™, Core Commerce has a knowledgeable, friendly customer service team that is devoted to helping you craft a dynamic online store.
Winner of the 2012 American Business Awards' Gold Stevie® for Programming and Design, and two Silver Stevie® Awards for both Computer Software and E-commerce website categories.
For more information about CoreCommerce, contact Courtney Wanamaker at courtney(dot)wanamaker(at)corecommerce(dot)com or visit http://www.corecommerce.com.