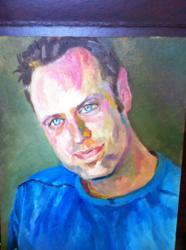 New York, NY (PRWEB) December 13, 2012
Sales of Yaz and Yasmin continue to surge according to Bayer's thrid quarter shareholder release. http://www.stockholders-newsletter-q3-2012.bayer.com/en/bayer-healthcare.aspx
Blau, Brown & Leonard, LLC settlements continue to grow and are nearing $2,000,000 on behalf of women who sustained blood clots from YAZ, YASMIN, OCELLA or BEYAZ . Their cases may be followed on the New Jersey Mass Tort Docket at http://www.judiciary.state.nj.us/mass-tort/yaz/index.htm also known as IN RE YAZ, YASMIN, OCELLA, Case No. 287, Bergen County, Law Division.
Blau, Brown & Leonard, LLC, pioneers in birth control litigation, have a 24/7 hotline at (800) YAZ-0287 to field calls about the settlement process. Individuals who have questions of whether they are eligible to participate in the settlement funds can call toll free 24/7 to (800) 929-0287 to receive a free, confidential consultation directly with an attorney. In July 2012, Bloomberg News reported that Bayer had reserved another $610 million to settle more cases relating to blood clots. Blau, Brown & Leonard, LLC have settled many cases at an average exceeding $200,000 per case.
Bayer, the makers of YAZ, YASMIN, OCELLA and BEYAZ are in the settlement phase of this litigation for cases of women who sustained blood clot injuries from their birth control.
In April of this year, the FDA issues a Drug Safety Advisory entitled, "information about the risk of blood clots in women taking birth control pills containing drospirenone" - the active ingredient in Yaz, Yasmin, and Ocella. According to the FDA, women who take this type of birth control have an increased risk of blood clots. These blood clot injuries include DVT, also known as Deep Vein Thrombosis, P.E., short for Pulmonary Embolism, Stroke, Heart Attack or Death.
Each state has different laws governing when an action must be commenced and medical records need to be gathered in a timely manner before they are no longer obtainable. The cases must be put into suit promptly to protect the rights of the woman or else the right to monetary compensation may be barred by the Statute of Limitations. Educated lawyers who have been part of the Yaz litigation from start to finish are standing by at (800) YAZ-0287 to field questions about the settlement, how to participate, and whether an individual may be entitled to compensation.
DVT's, PE's, Stroke, Heart Attack are Part of the Settlement
The signature injury that Bayer is including in the settlement at this point are blood clot related injuries. Blood clots are the thickening of the blood within the body causing restricted blood flow in an area and a potentially life threatening situation. All hormonal birth control can cause blood clots, but according to the FDA, the fourth generation hormone known as drospirenone in Yaz, Yasmin, Beyaz and Ocella, have been shown to have an elevated risk of clotting events. Deep Vein Thrombosis (DVT), Pulmonary Embolism (PE), strokes, and heart attacks may all be linked to blood clots from Yaz, Yasmin, Beyaz and Ocella. The Yaz lawsuit is consolidated into an MDL, which is known as a multi-district litigation, docket number MDL 2100 in Illinois (http://www.ilsd.uscourts.gov/mdl/mdl2100.aspx) and as a mass tort in New Jersey State Courts.
About Blau, Brown & Leonard, LLC
Blau, Brown & Leonard, LLC is a law firm representing women nationwide who have been injured by Yaz, Yasmin, Ocella or BeYaz. The firm has a toll free number dedicated to educating women about their rights in this litigation at (800) YAZ-0287. Blau, Brown & Leonard, LLC is a formidable team of trial attorneys who have experience working mass torts and many million dollar settlements and judgments on behalf of their clients. Managing Partner Jason T. Brown was a former Special Agent and Legal Adviser to the Federal Bureau of Investigation (FBI) and is lead counsel in class actions all over the country. Often times, Mr. Brown will field calls and questions directly. There is no fee unless the firm is successful with the case.