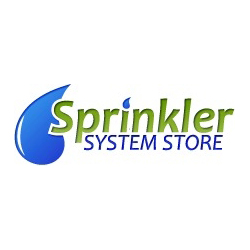 Woods Cross, UT (PRWEB) December 04, 2012
For many properties, lush, green lawns and healthy plants form the gateway to the home. Yet, maintaining this area is not an easy task. Homeowners or contractors must consider the most effective watering method, one that distributes evenly across the surface without providing too much or too little and one that conserves in the process. Sprinkler System Store, an irrigation retailer, considers the vast possibilities and configurations for such situations and, in turn, offers a large selection of products encompassing standard sprinklers, drip systems, hoses, and misters and sprayers. In providing more options to homeowners and contractors, Sprinkler System Store recently expanded its product selection to include two more brands, Gilmour and Nelson.
Designing innovative products for gardeners and homeowners, Gilmour is a brand associated with pruning, trimming, watering, fertilizing, chemical application, and cleaning supplies. Its core products include watering and spraying systems and garden hoses – key components to setting up sprinkler and irrigation systems. New products from Gilmour added to Sprinkler System Store include not only hoses, sprinklers, and sprayers but also timers and pruners.
Involved in the watering industry since 1911, Nelson is one of the oldest sprinkler manufacturers in the United States. Its products span multiple sprinkler types, including oscillating, rotating, and traveling systems, with the goal of providing a homeowner an efficient, environmentally-friendly watering solution. Through innovative technologies, its products are specifically designed to conserve water and energy. Its products sold through Sprinkler System Store now cover multiple types of timers, sprinklers, and nozzles.
Primarily a retailer of Orbit products, Sprinkler System Store is an online destination for both homeowners and contractors looking to setup, modify, or repair a watering system. Parts for standard sprinklers, drip irrigation, hose faucet watering, and misting encompass its selection and address the wide range of needs a homeowner may have.
An effective irrigation system is a keystone component to maintaining a landscape. One option, sprinkler systems create a stream of water into the air, which then showers down onto a lawn. Models for this option range from fixed to impact to traveling to in-ground, or pop-up, that can be programmed with controllers and timers.
Drip irrigation, on the other hand, is growing in popularity and is considered an optimal watering solution for plants, flower beds, vegetable gardens, trees, and ornamentals. For this system, drip emitters transmit small amounts of water, targeting plants' root systems. The slow and steady stream goes deeper into the soil and effectively conserves water.
Coupled with the variety of products by Gilmour, Nelson, and Orbit is knowledgeable customer service, a 30-day guarantee, and some of the best prices in the industry. If a customer finds a better price from another legitimate seller, Sprinkler System Store beats that amount. Search engine optimization and press release services provided by Keyword Performance.