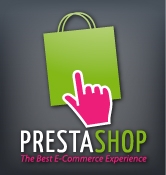 Stripe is thrilled to partner with PrestaShop's free, powerful and Open-source e-commerce platform.
Miami, Florida (PRWEB) December 04, 2012
PrestaShop, the popular Open-source e-commerce platform powering more than 125,000 stores worldwide, is pleased to announce its new partnership with Stripe, a premier online payment solution designed to eliminate complexity and opacity.
This new partnership opens the door of simplicity for online merchants everywhere. With Stripe, e-tailors will never need a merchant account or gateway. Stripe handles everything, including storing cards, subscriptions and direct payouts to a merchant's bank account.
"Stripe is thrilled to partner with PrestaShop's free, powerful and open source e-commerce platform. Over 125,000 merchants enjoy PrestaShop's straightforward management interface and robust tools, enabling them to start an online store today. We're excited to empower PrestaShop merchants with Stripe payments in one easy click," said John Collison, Stripe's Co-Founder.
Stripe is one of the easiest and most effective payment solutions on the market, and PrestaShop is proud to offer it as a native feature.
"Stripe takes about five minutes to configure and offers a handful of revolutionary features. For example, merchants using Stripe can offer full or partial discounts with a simple click of the mouse. Customers can also choose to safely store encrypted payment information so as to expedite all future purchases," said Matt Serralta, Chief Operating Officer at PrestaShop.
Stripe's pricing is 2.9% plus 30 cents per successful charge. There are no setup fees, no monthly fees, no card storage fees and no hidden costs. In other words, merchants only get charged when they earn money, and all earnings are transferred on a seven-day rolling basis.
Stripe already powers thousands of sites across the web, and its user base includes large companies, rapidly growing start-ups, side projects and everything in between.
Together, PrestaShop and Stripe are making the world of e-commerce accessible to everyone.
About PrestaShop:
PrestaShop continues to be the world's leading open source e-commerce solution powering more than 125,000 stores worldwide. Backed by the industry's leading partners, PrestaShop ensures easy online selling by providing more than 310 advanced features that can all be customized to fit the needs of every online business. The growing Success of PrestaShop's software is thanks to countless code contributions, suggestions and encouragement from its ever-expanding 350,000 member Community. PrestaShop is the winner of the 2010 and 2011 Best Open-source Business Application awards, and its passion for pursuing excellence is fueled by business owners who desire a free, powerful and easy e-commerce solution.
About Stripe:
Stripe makes it easy to accept credit cards online. Frustrated by the long process of setting up payments for a new online business, brothers Patrick and John Collison were inspired to a create a simple payment experience that one can implement in minutes. Today, Stripe is used by businesses of every size—from start-ups to Fortune 500 companies. Stripe is located in San Francisco and has received funding from investors including Sequoia Capital, Andreessen Horowitz and PayPal co-founders Peter Thiel, Max Levchin and Elon Musk.