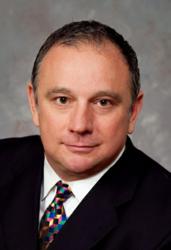 "The more proactive we are as consumers, the less likely companies like that will exist." - Wesley Financial Group CEO Chuck McDowell
Nashville, TN (PRWEB) December 05, 2012
Timeshare advocate and Wesley Financial Group CEO Chuck McDowell responded today to a story published earlier this month in The Peninsula. The article tells of an Indian family that felt emotionally bullied into buying a timeshare. McDowell comments on the types of bullying tactics timeshare salesmen may use and provides ways to counter these sales.
Wesley Financial Group is a leading timeshare advocacy firm that helps timeshare owners void contracts that were entered into as a result of fraud, misrepresentations or a narrowly defined type of activities that were part of the sales presentations, closing discussions and/or took place during the term of the relationship itself. Chuck McDowell and Wesley Financial Group have helped hundreds of timeshare owners eliminate over a million dollars of debt.
According to The Peninsula, "some families in Qatar say they felt harassed by what they claim [was] an aggressive marketing campaign by an India-based timeshare holiday company." Families accused the company of emotionally bullying them into purchasing timeshares around the world for the past 30 years.
One of the families was pulled into the scheme after filling out a form at a shopping center. "Timeshare sales companies often try to lure in sales leads by passing out flyers and brochures at stores. Then they follow up with those who filled out the forms and typically offer some sort of free gift or paid vacation to those who agree to attend the sales presentation," said McDowell.
"The free offers can be tempting to many people," he said. "However, it's important to understand what you may be getting into by attending a sales presentation to receive your gift. As in the case reported by The Peninsula, many families attend the presentations to receive their gifts but risk ending up being hoaxed into a scam the sales people."
While the sales people may try to tempt you even further by offering the timeshare at a greatly discounted price, McDowell warns potential buyers against acting too quickly. "If anyone pressures you to make a major purchase by telling you they need a yes or no by the end of the session, you should immediately raise a red flag. Make sure you're purchasing your timeshare from someone you trust. Research them. Ask them questions. Don't let them bully you.
"If you feel the salesperson is coming on too aggressively, let them know. And if they don't back off, leave. Many timeshare salesmen may be very insistent and continue the hard sell even if you tell them you're not interested. Don't feel like you need to stay in the room. Your red flag has already gone off, get out while you can."
The family mentioned in the story did the right thing. They sensed sketchy tactics taking place and immediately reported them to the local media.
"The more proactive we are as consumers, the less likely companies like that will exist" says McDowell.
For more information about Wesley Financial Group, visit http://www.wesleyfinancialgroup.com. To contact Wesley Financial Group CEO Chuck McDowell, call 615-288-2000. Chuck McDowell, Wesley Financial Group LLC and its employees and representatives provide accurate and authoritative information and consultation about the timeshare industry. They are not engaged in the practice of law and cannot render legal advice.