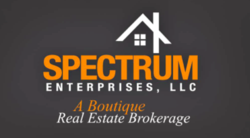 Our efforts will exceed resident expectations while making the property profitable for ownership
Baltimore, MD (PRWEB) December 04, 2012
Spectrum Enterprises, LLC, a Baltimore-based real estate brokerage, has been granted property management of the 40-unit Westcliffe Apartments in the Gwynn Oak neighborhood. With the building being approximately 75% occupied, the goal of Spectrum Enterprises is to re-create the community-like environment for the current residents and appeal to prospective residents by revamping the property as a pillar of the community. With these efforts, Spectrum Enterprises expects to get the property close to 100% occupancy.
"With residents that have been living at the property for nearly 20 years, we want to continue to provide a stable, affordable housing environment for them and make them feel at home," says Alethea King, Broker and Managing Partner at Spectrum Enterprises. "Our efforts will exceed resident expectations while making the property profitable for ownership."
For more information about the Westcliffe Apartments and Spectrum Enterprises, LLC., visit http://www.spectrum-realestate.net or contact bdaniel(at)spectrum-ent.net.
About Spectrum Enterprises, LLC.
Spectrum Enterprises is Baltimore's finest boutique real estate brokerage. Spectrum's advisors specialize in buying and selling homes and investment property in the Baltimore, Maryland and surrounding areas. The Spectrum 360° model provides a full suite of collaborative real estate investment services from real estate consultation, wealth management, property management, construction management, real estate concierge services, short sales and foreclosure consultation. The careful and strategic services offered by Spectrum Enterprises, LLC are the key to unlocking one's financial freedom through real estate.