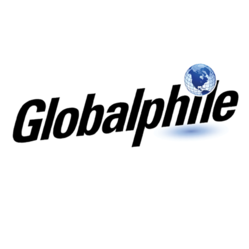 "Kansas City, in my opinion, is one of the most festive destinations during the Christmas and Holiday Season."
Chicago, IL (PRWEB) December 02, 2012
According to the Globalphile Curator, Robert H. Glaze, "Kansas City, in my opinion, is one of the most festive destinations in the US during the Christmas and Holiday Season."
The Country Club Plaza, one of the first shopping centers in the US, was built in the 1920s in a Moorish style similar to the buildings in Seville Spain. "At Christmastime, the Plaza is at its best with colored lights outlining ever building and covering every tree. It is a magical time to visit and is one of the most festive holiday traditions in the country. " There are some great restaurants to explore during a visit to the Plaza. including, Plaza III, Classic Cup, Starker's Restaurant and Kona Grill. There are many national retailers as well, with the local based Halls topping our favorites list."
"While in town, make sure to visit Westport with its bars, movie theaters, restaurants and shops. Prydes of Old Westport is an excellent kitchen and home accessories store."
Other Globalphile recommendations include visiting The Nelson Atkins Museum of Art and the nearby Kemper Museum of Contemporary Art. The Crossroads Arts District has several galleries and restaurants to explore including Lidia's Kansas City, located in an old railroad house. 18th and Vine is where the traveler can visit the American Jazz Museum and a neighboring jazz clubs. The Negro Baseball League Museum is also worth the visit.
Glaze says that the new Kauffman Performing Arts Center "is a wonderful addition to the Kansas City arts scene that was designed by Moshe Safdie." It is home to the Kansas City Ballet, Kansas City Symphony and the Kansas City Lyric Opera. "Try to see a performance of the Nutcracker in December, and make sure to eat at Webster House antiques and restaurant next door, which is located in a old school built in 1885."
Glaze also recommends the Savoy Grill in downtown Kansas City which was frequented by Harry Truman and Arthur Bryants for famous Kansas City barbeque. "To stay we like the Raphael and Intercontinental, both on the Plaza. Request a Plaza view to make sure to see the Christmas lights"
Globalphile.com provides experiences for the sophisticated traveler interested in art, theater, music, food, wine, architecture and design in some of the world's best destinations