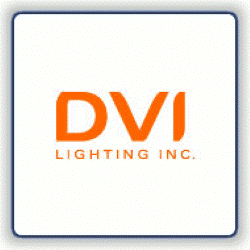 We Will Not Be Undersold
(PRWEB) December 03, 2012
Last month, LightingtheWeb.com proudly added hundreds of lighting fixtures and products from DVI Lighting, a leader in the modern lighting industry, to their already enormous online store.
With everything from vintage pendant lights to modern chandeliers, DVI Lighting fixtures exemplify a perfect marriage of style and functionality for both the inside and outside of your home.
"Their primary goal is to provide the best lighting fixtures for the lowest prices to their customers," said Brent Oram of Lighting the Web. "When they were presented with an opportunity to offer DVI Lighting products to our growing customer base, they jumped on it. As they do with all of the other great items in our store, they will make sure that our DVI Lighting fixtures will never be undersold by our competitors."
Lighting the Web has slashed as much as hundreds of dollars off the list price of DVI Lighting products, and as always, offers a price match guarantee on every item. To sweeten the deal even more, shipping is free on all orders over $99.
Though Lighting the Web has a simple return process if customers are unsatisfied with their order, DVI Lighting fixtures are renowned for their high quality and beautiful craftsmanship. Since DVI was founded in 1968, they have become an international success thanks to a number of gorgeous collections, which are also now available on LightingtheWeb.com.
Particularly, the online lighting retailer is proud to offer the Annapolis Collection, which features a unique style of glass that looks similar to linen, and the Cirrus Collection, which has a modern crystal aesthetic. Customers are advised to check out the Moonguard, Normandy, Luna and Geometry Collections as well.
In addition to the DVI Lighting fixtures, Lighting the Web also sells a great deal of home and bathroom accessories, such as robe hooks, towel rings, contemporary glass shelving and mounts.
Browse LightingtheWeb.com's great deals on DVI Lighting products today and be sure to check back for sales and special discounts. If you have any questions, pick up the phone and call one of their friendly sales representatives. If you place your order while you're on the line, you will be eligible to receive a 10-percent discount if your order exceeds $150.
About Lighting the Web
Based in Riverdale, Utah, Lighting the Web has been providing homeowners all over the United States with the finest lighting fixtures at unbeatable prices since 2008. Their user-friendly website features nearly 100,000 different fixtures, and is growing larger everyday.
Lighting the Web goes to great lengths to make sure that their prices are better than all of their competitors. While they offer lighting solutions at such low rates, the products they feature are of the utmost quality. From Casablanca ceiling fans to Quoizel chandeliers, LightingtheWeb.com only lists the finest fixtures in its extensive online catelog.
Thanks to the sheer volume of products LightingtheWeb.com has to offer and the great relationships they maintain with their vendors, their customers can update and improve the lighting in their homes for fractions of what they would pay anywhere else.
A great customer experience is a top priority for Lighting the Web, and because of that, their customer service representatives do everything they can to make each order goes as smoothly as possible. Orders can be placed directly through their website or on the phone by calling 1-877-401-6364 from Monday through Friday, 8 a.m. to 5 p.m. MST.