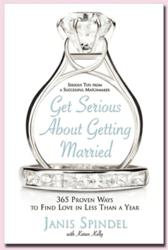 We will never be the largest in the online world nor do we want to. We pride ourselves as being the most exclusive
New York, NY (PRWEB) December 04, 2012
Janis Spindel, founder of 2Love Today Online Dating site announces today she has canceled her sale in order to expand internally.
Janis Spindel calls off the sale of her first online dating site 2Love Today. "After my advisors confirmed I should expand my core matchmaking business and leave online dating to the industry giants and wiz kids, I realized why not combine them together. Fourteen years in the fashion industry sparked this idea. I am taking a winning component from one of my signature services and combining it with another winning component from another one of my top services and BAM, a proprietary scalable and saleable matchmaking property is born," gleams Wall Streets Cupid Janis Spindel.
Janis Spindel Serious Matchmaking Inc. has everything built. January 2013, it will launch the first series of the new Club JLove intimate mini match dinners with 8-10 men and women. Men pay a one time fee of $1,000 and women pay a one time fee of $275 to be personally met with and screened by Jssm before gaining entrance into the private Club JLove database only Janis and her staff can access.
"Janis, her senior online matchmaker Ashley Kaylor and the office cupids can now sit at their desk tops in the office, around the pool using a lap top, tablet or smart phone and search for Mr. Big's potential wife. Once a match is made, the Cupids press a few Club JLove buttons and Mr. Big has his introductions ready to go," Jssm's CTO says. "We put considerable resources into the development of Club JLove with a 5 year beta test and now we are running at 85 miles an hour. Our conversion ratios are above industry norms, our success rate is well over 70% and it's all with organic marketing. Imagine what we can accomplish if we paid to advertise?"
Entrance into the world of Janis Spindel is both difficult and costly, the apparent secret to it's success. "I am looking for commitment minded men and women and by having a vested interest, that interest is everyone pays a one time fee for me to approve them, my success rate is that much higher. This has been my model for 2 decades and if its not broke, I won't be the one to fix it," Janis says very openly.
Jssm will combine the private Club JLove database that only Janis and the Cupids can access, with the free online dating site from 2Love Today. The differential Spindel claims is the free online dating site is now an included companion property that only approved Club JLove members can access while waiting for a call from Janis that she found their spouse.
"It's brilliant if I don't say so myself. Let's be open and transparent. My Club JLove members pay a one time fee above industry average and while I am setting up intimate mini match dinners across the country for them, my members will be able to browse the free companion online dating site to see who they might want to meet at the next scheduled intimate mini match dinner. It might turn out that Club JLove members accessing the free companion site get matched on their own before they attend an event, which is the ultimate prize."
When asked of Spindel how she plans on generating ongoing subscription fees, she replied "mobile silly, as everyone knows the future is in mobile and I happened to have figured out how to make mobile that much more appealing by offering it to my personally met with high paying Club JLove members. We will never be the largest in the online world nor do we want to, but we are at the top of our game in the industry. We pride ourselves as being the most exclusive."