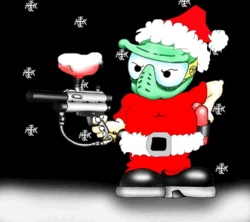 We Strive to be the Best paintball gun store online
Morgan, UT (PRWEB) December 01, 2012
Action Center is featuring their annual paintball gun super sale. They have one of the largest paintball gear inventories in the west. It would be hard to find better prices online than those found in their Paintball Super Sale. We have paintball gun packages, barrels, clothing, and upgrades. We also offer flat rate shipping on all orders and great Christmas deals. Action Center Black Friday-cyber Monday sale sold out of three different marker lines.
for information visit
http://www.actioncenterpaintball.com/Paintball-Super-Sale/
http://www.paintballguns.tv/Black-Friday-Super-Sale_c_67.html
Action Center llc
About Us:
Action Center Paintball started with the love of paintball in March of 1992. They had a dream of selling the lowest priced paintball equipment anywhere ion the world-wide web. Action Center has the largest and longest operating outdoor paintball field in the state of Utah. Action Center has made it a goal to be the field to play on.
http://www.actioncenterpaintball.com entered the internet around the turn of the century
http://paintballguns.tv is new to them starting in Nov of 2012-same great service just a different name.