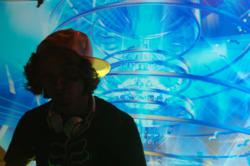 "We have captured the essence of the night club scene and bring it to you" Said Jake Walthers Owner of DJ Sick Spins.
Dallas, TX (PRWEB) December 01, 2012
Purported to turn up the WOW factor for events in Dallas and Ft. Worth. "We literally bring all the lights, sounds and special effects like lasers, haze, smoke and black lights to your location and turn that space into a nightclub for the night." Said Jake Walthers the owner of DJ Sick Spins.
Jake further added "I interviewed DJ's and owners of the areas most popular nighclubs to better understand the technology they used and steps they took to become successful and draw long lines of fans." "The end result is the combination of technology with the the subtle nuances in lighting, and sound that set DJ Sick Spins apart from the rest."
"We go to a night club to be entertained and escape from reality for just an evening. It's the essence of night club experience that DJ Sick Spins has captured and is able to recreate at virtually any location in just a couple of hours." Jake Added.
Per the website DJ Sick Spins uses state of the art audio and lighting to create a special immersive experience that sets them apart from your typical mobile Dj service. According to Jake, DJ Sick Spins updates their music weekly to include the hottest club mixes from New York and Los Angeles and also maintains the Bill Board top 100 tunes for every year since inception in 1956. "We presently have in excess of 120,000 legal songs and have almost that many titles in our karaoke collection." Said Jake.
Per the Sick Spins Party DJ website the "Bring The Night Club To You" offering can be used for performances at special events such as corporate events, sweet 16 parties, birthday parties, wedding receptions, holiday events, bachelor and bachelorette parties and other celebrations.
Providing premium audio is no accident. "We offer state of the art premium audio featuring JBL PRX635 Main 15 inch 3 way speakers with 1500 watts of power as well as the matching subwoofers with 1000 watts each. We can rock a major size ball room" said Jake Walthers owner of Sick Spins Party DJs.
"There are so many events in the Dallas/ Ft. Worth area that can enjoy the nightclub atmosphere without waiting in line and you can have all your friends in one big party." Said Jake.
According to the website Sick Spins Party DJs offers a live DJ and a spectacular light show. The live DJs are ready to make any event a memorable one. DJ Sick Spins can easily accommodate functions of all sizes from as few as 25 people to a guest list of 2500.
Per the website at http://www.SickSpins.com they "Guarantees To Exceed Your Expectations"
For additional information about the personal nightclub experience offered by Sick Spins Party DJs, visit the Sick Spins website and use the Contact tab. For more information about Sick Spins via phone, call 214-277-9160