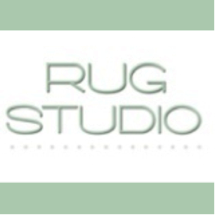 San Antonio, TX (PRWEB) December 01, 2012
RugStudio.com announced extensive 2013 additions from Jaipur Rugs. The new introductions are great in number, innovative, and fashion-forward. Collections include everything from ikat-inspired hand-tufted wools to contemporary polyester shags and natural fiber flat woven rugs. Various Jaipur merchandise will be on display at their four Texas showroom (Austin, San Antonio, Houston, and Dallas) to give customers a chance to see the craftsmanship first hand. RugStudio has had a long lasting relationship with Jaipur and is proud to offer Jaipur's full range of quality area rugs. Furthermore, even greater satisfaction is had in partnering with Jaipur's stance on social responsibility.
Jaipur's centuries-old system has given way to a new model of helping communities of talented artisans to excel at their passion, while empowering them through grassroots programs to find greater financial and social stability. Jaipur's unique business model supports over 40,000 talented artisans and their families worldwide through employment, innovative educational programs, and initiatives.
RugStudio is proud to offer socially responsible products to their customers and encourages shoppers to look for opportunities to shop with a great cause in mind. RugStudio offers competitive pricing as well as free shipping and 30-day return policy on the entire Jaipur line. For more information, please visit http://www.RugStudio.com.
About RugStudio.com
RugStudio.com (RugStudio) is a division of Oriental Rug Gallery, L.P. a family-owned business located in San Antonio, Texas with a rich history in the rug business. For more than 80 years, the company has enjoyed success in all aspects of the industry, from manufacturing and importing, to wholesaling and retailing. Our goal is to offer a great selection, sound values, and outstanding service. With a 100,000-cubic foot warehouse and tens of thousands of rugs on hand, RugStudio.com is able to ship most in-stock items within 24 hours of your order. You can learn more and visit RugStudio.com at http://www.rugstudio.com or http://www.facebook.com/rugstudiocom.