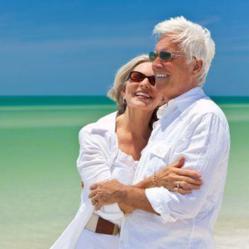 We honor our clients, and value their business
(PRWEB) December 01, 2012
The list of Americans in need of incontinence supplies of all types is growing daily. According to a survey conducted by Alison cook in Reuters Health, less than 50% of the 20,000 American adult surveyed experienced leakage in 2000 but that number has grown to more than 53% just a few years later. Home Delivered Diapers is meeting the needs of adults looking for incontinence products by adding a wider variety of products and upholding attention to personalized service.
Those seeking incontinence supplies now have even more options available at Home Delivered Diapers. Home Delivered Diapers has added over 200 new adult health & incontinence products during November including the expansion of their current line of Tena briefs, and pads that employ the Tena Twist Technology. Tena Twist pads are bladder control pads designed for active lifestyles and they are becoming a popular choice among adult incontinence consumers.
In addition to increasing their product line, Home Delivered Diapers has continued to maintain a high focus on customer relations. "Many people looking for incontinence supplies aren't sure where to look or which product will best meet their needs", states Mike Kline, owner of Kline Medical Supply and Home Delivered Diapers. "We believe in providing a personalized level of service to each of our clients and strive to extend personal attention and dignity by offering years of experience and understanding."
Home Delivered Diapers maintains a full time staff of experienced and knowledgeable health care professionals available by phone, as well as a live chat feature at http://www.homedelivereddiapers.com. "Each month we try to do more to give our clients confidence, and respect," says Kline, "We honor our clients, and value their business."
Ordering adult healthcare products from the mainland can be difficult, expensive and timely. However, adults seeking diapers or other incontinence products in Hawaii and Alaska can enjoy Free local shipping on orders over $50 at Home Delivered Diapers.com.
Home Delivered Diapers intends on continuing to increase its availability of long term care products like protective underwear, chux pads, and diapers for adults.