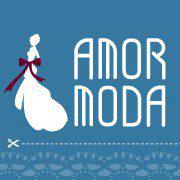 (PRWEB) December 01, 2012
Recently, Amormoda, a leading supplier of wedding dresses and special-occasion dresses, participated in the 22nd Shanghai Fashion Week 2013 Spring and Summer with its latest styles of wedding dresses and cocktail dresses, and won the favors of the visitors from all over the world.
As a leader in the industry, Amormoda can always bring a feeling of shock to people. The new dresses are featured with rich choices, trendy styles, and elegant-looking, and can help ladies to grab the spotlight in few seconds. In addition, they are affordable for many white-collars.
Stove Dove, a top designer of the company, explained, "Our new designs complement your figure and provide you with the confidence of exquisite appeal, allowing you to relax, knowing that you look your absolute best. Our design can provide a brand-new idea for the industry."
Amormoda has obtained its reputation for its affordable but quality wedding dresses in the past few years. Recently, Amormoda has released its new-designed website, a multi-lingual platform to serve its wedding dresses customers from all over the world, and they hope to bring more convenience to its customers from the world.
Eason Chen, CEO of Amormoda.com, emphasized, "Our dresses are very competitive in the market, and they can help girls to become more attractive and lovely. We believe that the promotion of cocktail dresses will be a stimulator of sales in the next two months. We hope we can help customers enjoy the benefits we bring, and enjoy the wonderful time with our dresses."
About Shanghai Fashion Week
Held from 26th to 30th November every year, Shanghai Fashion Week is the largest and most influential fashion exhibition at present in China. Shanghai Fashion Week provides a convenient channel for companies, designers and investors at home and abroad in seeking fashion businesses.
About Amormoda
Amormoda is a leading online store of cocktail dresses, wedding dresses, bridesmaid dresses, and other accessories from China. Amormoda offers high quality products at affordable prices, and all their products are free shipping.
For information, please visit: http://www.amormoda.com/