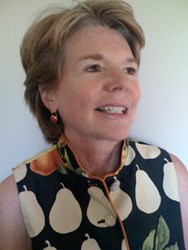 There is not a universal "best " place to travel , but there is a "best" for you.
(PRWEB) December 02, 2012
Travel & Leisure rigorously evaluates thousands of travel agents worldwide to come up with a highly selective Travel & Leisure "A List " of the best in the business. Each selected agent has a focus on either a particular region or type of travel. Their in-depth knowledge and expertise makes these agents highly sought after.
With the myriad of travel sites available online today, travel agents have gained importance as the ultimate knowledge database. For example, an online search for 'villas in Italy' can yield over 9 million results. Good luck with that research!
A skilled travel agent becomes a filter, and is essentially a consultant, offering advice, expertise, and connections that are invaluable the decision process . They know that there is not a universal "best" place to travel, but there is a "best" for you.
A relaxing stay at an Italian villa in Tuscany, or any other region of Italy, is high on the agenda of many people's vacation plans. Selecting a villa that works with your budget and travel dates is just part of the process Ms. Lamont's local knowledge and personal connections ensure that the villa size, amenities and location are also right for each traveler. Colleen says her passion is creating, "unique Italian vacation experiences that become lifetime memories for my clients."
Journeys Peak Travel has four offices in Oregon and one in San Jose, CA. Their multiple consultants have overlapping spheres of global specialization which complement Colleen Lamont's Italian expertise.
Colleen can be reached at 503.546.1110 or clamont (at) peaktravel (dot) com
For further information, please contact Colleen Lamont or Vivienne Kouba, President of Journeys Peak Travel at 541 685-2600 or vkouba (at) peaktravel (dot) com.