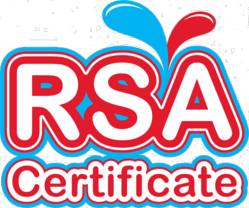 Now that we've hired Vronne, we're able to continue offering the great customer support that our customers have come to love.
Palm Beach, QLD (PRWEB) December 01, 2012
Representatives with RSA Certificate (RSACertificate.net.au) announced today that it has hired a new multi-talented customer service representative.
"One of our current representatives is leaving, so instead of trying to boost profits by adding more of the workload to our remaining customer service representatives like many companies would do, we've hired a great representative to carry on our mission of outstanding customer service," said Joanne Ballantyne, owner and director of RSA Certificate.
Ballantyne noted that the new staff member, Vronne began work November 26.
"Erin's last day is on Friday, December 21," Ballantyne said, before adding, "Erin has been with CFT QLD (RSA's parent company) for nearly five years."
As for Erin's time spent with the company, Erin stressed, "I loved providing friendly and prompt client support and building strong relationships with our clients."
Vronne's new position is office administrator and to support Ballantyne in all aspects of business operation.
"I am excited and eager to follow in Erin's footsteps," Vronne said.
RSA Certificate, which was a finalist for the 2011 Queensland Regional Business and Employment Award, is a licensee for registered training organizations that provide nationally recognized RSA (responsible service of alcohol) training throughout Australia to meet each state and or territory regulations.
Ballantyne explained that adding Vronne to its staff was vital to the long-term success of the company.
"Our customer service is what makes different from most companies," Ballantyne pointed out. "The fact that we provide support from 7am to 10 pm daily lets customers know just how committed we are to ensuring that they're satisfied with their purchase and that we're also available to help and answer any and all questions if needed."
In fact, when it comes to customer service, customers Ursula Tkaczyk rated it as above average.
"I enjoyed the energy of our RSA trainer," Tkaczyk said. "She shared industry secrets that I thought were priceless. Her industry knowledge is second to none with extensive experience in the hospitality industry and the training session was enjoyable, informative and interesting. We had fun discussing and recapping the things we had learnt the next day."
Ballantyne noted that part of her company's services include phone support, online chat and email support.
"Now that we've hired Vronne, we're able to continue offering the great customer support that our customers have come to love," Ballantyne said.
For more information, please visit: http://www.rsacertificate.net.au/about-us and http://www.rsacertificate.net.au/blog
About RSA Certificate
RSA Certificate is owned by CFT QLD who trains participants throughout Australia. CFT QLD focus on "what you need to know" backed up with excellent customer service.
CFT International Pty Ltd is a Registered Training Organization (RTO # 21120) that delivers training courses to the hospitality industry. Our learning material is clear, concise and delivered in an enjoyable way. CFT is approved by Queensland OLGR to delivery approved Online RSA Training. Search for RSA Certificate on Google: http://goo.gl/DnnXd
Contact Details:
RSA Certificate
PO Box 21
Palm Beach QLD 4221
Phone: 1300 775 155
Fax: 07 5677 0622
###