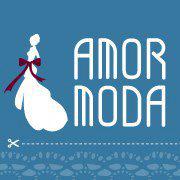 (PRWEB) December 02, 2012
Recently, Amormoda.com has released its 8 kinds of new body-hugging bias cut wedding dresses, and offer wedding dress discount coupons for the UK Market. Amormoda.com, a leading wedding dresses online store, is also sending out wedding dress coupons for two weeks starting from Dec. 1 to Dec. 15, 2012.
"The body-hugging bias cut wedding dress is a new, even radical concept back then, especially for a wedding dress. But, we just want to utilize this newness to help customers to grab the spotlight in few seconds." Said, Bruce Lee, a top designer of the company.
Eason Chen, CEO of Amormoda.com, explained, "The UK market is the fastest growing market for our company, and we would like to acknowledge the customers there. We offer clients with quality wedding dresses at affordable prices, and help them to grab the eyesights of customers to obtain success. All of our wedding dresses look dynamic when paired with other accessories."
In addition, Amormoda.com offers its program of wedding dress creator - as a free online dress design program that allows "brides-to-be" a serious ability to graphically create their wedding dress. The user need only her imagination, the program with its series of (always updated) preset options and ultimately will present a finalized form.
Eason Chen emphasized, "Not only do we have the best wedding dresses on the market today, we also have our own designers, who can always design what customers actually need. Our designs will not let you disappointed."
About Amormoda.com
Founded in 2008, Amormoda.com is a leading online store that offers wedding dresses, bridesmaid dresses, prom dresses and other special-occasion dresses. The store has a group of designers who create elegant designs for customers all over the world. Moreover, all dresses from Amormoda.com are free shipping.
For more information, please visit: http://www.amormoda.com/