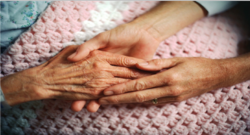 Sacramento, CA (PRWEB) December 01, 2012
There have always been lawsuits against nursing homes for the deaths of elderly patients, although the outcome of these suits is always in doubt. Filing a lawsuit for the death of an elderly nursing home resident is not a guaranteed "win," as so many of these cases are dismissed based on the idea that the person died of "natural causes" rather than due to the negligence of the staff. However, a new investigation into the conditions in some of California's nursing homes may give impetus to those who have lost loved ones due to nursing home abuse or neglect.
According to an article in the Sacramento Bee, after a recent criminal conviction of a nurse involved in the death of a 77-year-old woman in El Dorado Care Center in Placerville, the attorney general promised to take a more aggressive stance on prosecuting nursing home staff criminally when there is evidence of abuse. The Attorney General's office is forming three teams in Sacramento and southern California to pursue these cases.
In the past, the civil courts dealt almost exclusively with cases of elder abuse and neglect. While there have always been criminal laws to support prosecution of negligent workers, these laws have rarely been exercised. Instead, district attorneys and prosecutors have been content to allow the families to sue the nursing homes, hoping that the monetary punishment would be enough to deter future abuse. Unfortunately, that policy has not worked in curbing abuse and neglect of nursing home patients.
There is some skepticism on the part of the legal community that the new task forces will truly target large corporations that see nursing homes as a money-making endeavor. Many consumer attorneys claim that one of the primary causes of nursing home abuse and neglect is the understaffing of facilities, a decision made at the corporate level. Punishing workers who are already overworked with criminal sanctions will not solve the problem of CEOs slashing nursing rosters in an effort to make more money.
John Demas notes, "Until the state of California creates a system whereby the right people are held responsible for nursing home abuse, these prosecutions are destined to punish either working people who have little control over nursing home conditions or honest corporations who had the misfortune to hire one bad employee."
John Demas is a personal injury attorney in Sacramento who handles nursing home abuse lawsuits as well as other types of personal injury cases.
Source: The Sacramento Bee, "California attorney general's office to ramp up elder-abuse investigations," Marjie Lundstrom, Nov. 3, 2012