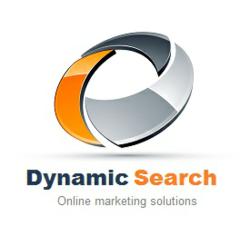 Honest, cutting-edge web marketing solutions that drive results
Phoenix, AZ (PRWEB) December 03, 2012
Dynamic Search is now offering Video Search Optimization. This service is essential for any organization or company that wants to effectively optimize a promotional or informational video. Video search optimization is growing quickly. It relies on on-page factors including anchor text, which shows what the video is actually about, inbound links, and metadata in the actual video file.
Three scenarios exist for video optimization, and Dynamic Search approaches each one with expertise. First, there are video search engines that crawl websites. With this situation, it is key to optimize numerous areas, including the video file and its title, description, and keywords or tags; the actual website where the video is accessible; and to engage in directories and sitemaps, and to avoid flash video players. The second scenario would be when a video is submitted via RSS or MRSS feeds to a third party website. For this kind of video, it is vital to create a relevant and keyword rich title, description, a full transcript, and more. Lastly, there are video upload sites such as YouTube. When optimizing a video on these websites, it is important to not only have an effective title, description, and collection of keywords, but to also remember to link back to your website to ensure that your traffic is earned from the video.
Video optimization consists of writing optimized text for the video description, creating links and social bookmarking to the video, submitting the video to about 50 top directories in the US. Later, we create social signals to push the video up in the directories.Video optimization and web marketing consulting available as well. The more views, likes and shares that a video gets, the more popularity it will receive. By taking these steps, the visibility of a video and the main website are increased.
With Dynamic Search's new Video Search Optimization Service, companies can be sure that their videos are properly optimized in order to gain as much traffic as possible. Dynamic Search has a skilled team with over 9 years of expertise in the web marketing and search engine optimization industry.
To contact Dynamic Search about these and other web marketing services, visit http://www.webds.com | email info(at)webds(dot)com | call 602-953-5125