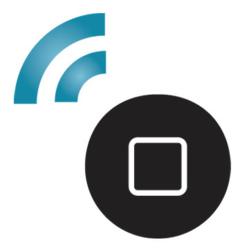 our newest list has the coolest gifts for any tech kinda person
Wichita, Kansas (PRWEB) December 03, 2012
RepairLabs, who is a online mail-in device repair facility, has made it somewhat a tradition to scrape the web for the best tech gifts, which it feels would excite its target audience for each of the big holidays with Christmas time being the biggest. Many suggested shopping lists are available on the web from a number of sources, but the ones from RepairLabs are all products which they have no affiliation with or interest in promoting.
"This year we are going to be stepping up our game a bit with our awesome tech gift idea. I think we will continue to offer ideas that can satisfy any tech loving person no matter the interest", said Anna Kraus who is the Community Manager at RepairLabs. Mrs. Kraus went on to say, "We are more excited then ever about being able to truly bring a non-bias list of ideas to people needing to get that special someone a gift this holiday season that they will truly appreciate."
"My favorite idea form our list was the towel warmer, because my buns get cold right when I get out of the shower", joked Taylor Huddleston who is the Senior Repair Technician. "In all seriousness though, we all kind of got involved in trying to provide the best possible source to find gifts that each of our staff would love to have this holiday season."
The gift guide has an idea for parents, kids, babies, super geeks, hipsters, divas, gear heads, pet lovers, gamers, sports fanatics, and many others. As online shopping has continued to rise in the market share every year, RepairLabs is trying to provide more guides to simplify the process and will continue to do so.
RepairLabs.com is an industry leading online mail-in device repair center with an innovative, easy to use web site, certified technicians, and world-renown repair techniques. They can fix and restore most electronic products but specialize in tablet repair, cell phone repair, laptop repair, any apple product repair, game console repair and water damage restoration for most electronic products. They are also a great source for news on speculative products, controversial technical differences on devices, and general technology news. You can learn more by visiting http://www.repairlabs.com .