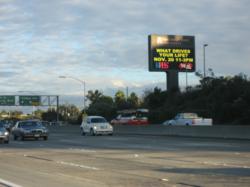 San Diego, CA (PRWEB) December 03, 2012
Chevrolet Congratulates Students on a Successful Campaign. Aztec Creative Solutions, a student-run marketing agency, received praise from Chevrolet after successfully executing an integrated marketing campaign to increase awareness of the All-New Chevrolet Spark, Sonic and Cruze, as well as the Chevrolet College Discount Program on the San Diego State University campus. Aztec Creative Solutions created a campaign consisting of Advertising (Digital Media and Outdoor Media), Publicity, Event Marketing, and networking, designed to show off the fun, appealing attributes of the Chevrolet vehicles to the millennial audience. The campaign reached more than 30,000 students on the San Diego State University campus over the course of the term.
The campaign was the culmination of efforts by four San Diego State University students participating in the Chevrolet Campus Promotions program - a unique industry-education partnership managed by Chevrolet and EdVenture Partners that gives students the chance to apply their knowledge in the real world. The purpose of the program was to give students the chance to develop and execute a campaign to promote both existing and new vehicles to their peers. San Diego State University was one of a select group of schools from around the country participating in this program.
"The students are doing really well," said Michael Belch, a professor in the Integrated Marketing department. "They're getting great real-world experience while learning the trials and tribulations of how to create a successful campaign."
To wrap up the program, San Diego State University students will present the results of their promotional campaign to Chevrolet representatives in a formal agency-style presentation. The students will present their successes including a 30% increase in the percentage of San Diego State University students familiar with Chevrolet vehicles. Other indicators of their success include: San Diego State University electronic billboard with 210,000 impressions, press release with 19,103 impressions, slide presentation in the Aztec Recreation Center with 35,000 impressions and 168 at event surveys completed.
"Social Media and Networking played a huge role in our campaign, not only did we get over 74,000 impressions on Facebook, but our campaign broke international barriers by reaching current SDSU international students from 20 countries throughout the world, and their network of friends through Facebook. Our international exposure was achieved by networking with the International Student Association at SDSU" said Daniel Gaona, Aztec Creative Solutions Advertising Manager.
Each participating school is competing for performance awards available during selected milestones throughout the term. Chevrolet selects the top agency at each milestone and presents an award to each student in that class. The team with the best overall results at the end of the term will receive a netbook.
Chevrolet is and always will be a company rooted in American principles. Its ingenuity and integrity remain strong, exploring new areas of design and power, while continuing to make some of the safest vehicles on earth. Chevrolet is a global automotive brand, with annual sales of about 3.5 million vehicles in more than 130 countries. Chevrolet provides consumers with fuel-efficient, safe and reliable vehicles that deliver high quality, expressive design, spirited performance and value. Find out more at http://www.chevrolet.com
EdVenture Partners is an organization dedicated to developing innovative industry-education partnership programs. The objective of such programs is to provide "hands-on" real world experience to students in tandem with providing marketing solutions and recruiting access at colleges and universities to clients. EdVenture Partners has designed and managed programs at over 1,000 campuses in North America and internationally. Find out more at http://www.edventurepartners.com.
For further inquiries regarding the San Diego State University project, please contact Marco Cortes at (619) 794-7659.