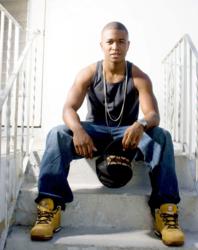 The free mixtape music download by Kenal is emotional, creative, and poetic.
Los Angeles, CA (PRWEB) December 01, 2012
Kenal is a versatile and outstanding artist that is skilled in the arts such as writing poetry, creative portrait photography, album cover design, and much more. However, where Kenal is the most expressive in captivating individuals is through his music. His new and free mixtape entitled "Washed Away" is composed of seven ballads and tunes that listeners can get a taste of, when they listen and download the music project among the Datpiff mixtapes.
The free mixtape from the talented artist features a song called "Washed Away", "Matter Of Time", and "We Made Love". All which are the highlighted and hit songs from the project. The free mixtape among the DatPiff mixtapes is among the best R&B and Pop mixtapes online. To get a glimpse into the world of this original and artistic musician go listen and download the free music album today on Datpiff or on the artist's website kenalsworld.com, which is also a source for art, photography, fashion photography and a independent artist blog that feature musicians.
Kenal was born in the Caribbean island of Haiti where he spent some of his childhood, then he was raised in Florida and currently dwells in Omaha, Nebraska the state of the Big Red nation of football. His experiences in life influence all of his original artworks and drive him to be better while still being hopeful about love. In an interview with the artist Kenal mentioned Falling in love with a young lady at a young age and going through high school emotionally affected following breaking up with a girl that would inspire him to write an emotional love song such as "Washed Away". The free mixtape music download by Kenal is emotional, creative, and poetic. It is a slight reflection of the artist's passion for music.
Kenal wrote and recorded the album as an independent artist, but the free mixtape also include other featured musicians. This allows people who download the album to experience the artist as well as his collaborators on the music project. The music album cover design was also designed creatively by Kenal himself. The album cover art exemplifies the creative ability of this talented individual. Having experience 4 years in graphic design, logo and brand design, and designing several album cover designs for independent musicians truly have polished his artistic skill as an album cover designer.
If you enjoy the album cover design of this mixtape you should know that the artist currently have online original artworks for sale that he composes. From mediums such as digital, ink, acrylic, watercolor, pencil drawings and paintings. Visit kenalsworld.com to check out the album and Kenal's other products and services.