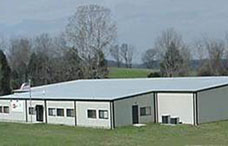 Regional manufacturing is an initiative we started over a year ago to expand our capacity while dramatically enhancing our ability to respond quickly our customer's changing demands
Lincolnshire, IL (PRWEB) December 06, 2012
The Sentral Group has acquired Tennessee Wire Technologies in Cumberland City, TN, to further enhance its manufacturing capabilities and locations. Tennessee Wire Technologies is a leading supplier of wire harnesses, wire leads and control panels into the industrial and HVAC markets. The acquisition gives Sentral a manufacturing location in Cumberland City, TN, and Hopkinsville, KY.
"Regional manufacturing is an initiative we started over a year ago to expand our capacity while dramatically enhancing our ability to respond quickly our customer's changing demands," stated Sentral president David Ritland.
"The industrial and environmental markets serviced so well by Tennessee Wire are a perfect complement to our core competencies and diversified customer base. The company has a proven track record of delivering exceptional quality and service to customers where flexibility and responsiveness are extremely important. Their ability to manage and excel in a high mix market makes Tennessee Wire Technologies a perfect fit with our corporate philosophy," said Ritland.
As part of the Tennessee Wire acquisition, Sentral also forms a joint venture with Sinbon Electronics, based in Taipei, Taiwan. This joint venture enhances Sentral's ability to provide competitive pricing on high volume repetitive products augmented with local warehousing support.
The Sentral Group now boasts over 165,000 square feet of manufacturing space in the United States, and over 300 full-time employees. Sentral Assemblies is a manufacturer of custom wire harnesses, cable assemblies, tubing assemblies and electro-mechanical assemblies. Since its founding in 1990, the company has grown to be one of the largest privately owned cable assembly companies in the U.S. The company has a strong balance sheet and an excellent growth record.
For more information contact David Ritland, president, at 847-478-9720.