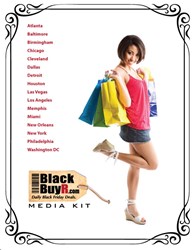 Houston, TX (PRWEB) December 01, 2012
Welcome New Featured Advertiser, American Cowboy Museum on BlackBuyr.com!
BlackBuyr .com gives a warm welcomes new featured advertiser, American Cowboy Museum – American Cowboy Museum, 11822 Alameda, Houston, TX, United States, Phone: 713-433-4441
Dedicated to the preservation and understanding of western multicultural heritage, the American Cowboy Museum, a 501(c)(3) organization, offers a unique setting, introducing groups to the contributions of Black Americans, Hispanics, Native Americans, and women to the development and culture of the west.
This learning experience expands the horizons and enhances the academic studies of all children, especially inner-city youths who often never leave their immediate neighborhoods.
Just a short distance from the Reliant stadium and complex, in sight of the Houston skyline, museum visitors may be greeted by "Peter" and "Paulette" the peacocks, plus "Nibbles" and "Nefertiti" the goats. They all live on the historic Taylor-Stevenson Ranch - working ranch with seven generations of family pride and western heritage.
Together, the museum and the ranch provide visitors an exciting view of history and heritage.
For more information please contact:
Mollie Stevenson
Director
713.478.9677
Check out: http://www.americancowboymuseum.org
Founded in 2012, http://www.BlackBuyr.com currently operates as an online coupon shopping guide for all users in 16 United States cities; Atlanta, Baltimore, Birmingham, Chicago, Cleveland, Dallas, Detroit, Houston, Las Vegas, Los Angeles, Memphis, Miami, New Orleans, New York, Philadelphia, and Washington DC.
BLACKBUYR.COM is updated daily to ensure that its visitors have the most current tabs on their favorite sale items, news, and personal information. Social media will include; Facebook, Twitter, You Tube, Linkedin, etc.
BLACKBUYR.COM goal is to become the leading provider of African-American B2C coupon based shopping services and information over the Internet. BLACKBUYR.COM products & services make shopping easy to locate, browse, and buy from local businesses. In short, BLACKBUYR.COM will offer and distribute, fine quality products and services, safe, quickly & cost effectively for Internet users.
BLACKBUYR.COM users will discover other online services such as; entertainment news, sports news, chat ability, employment, real estate news, coupon shopping, and business news. Visitors will be able to shop a given product or service at 24/7 any time of the day, over and over with the click of the mouse.
Don't forget to tell everyone that you saw them in BlackBuyr.com
For BlackBuyr.com advertising inquiries please contact advertise@blackbuyr.com
# # #