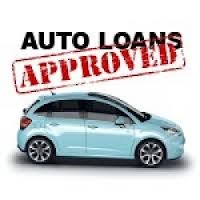 Greenville, SC (PRWEB) December 02, 2012
Guaranteed auto financing offered from Valley Auto Loans is a system designed to allow individuals with bad or no credit receive an auto loan. The client and lender determine what amount is needed for the client to buy a new car, and the amount is given regardless of credit history. This system is based on a network of car lenders that specialize in bad credit loans and car dealers. Anyone can have a fresh start and get the car they deserve with Valley Auto Loans however, this is not a short term loan service.
At Valley Auto Loans, they are primarily concerned with the better interests of their customers which is they we offer 100% application acceptance. Valley Auto Loans seeks help customers get the highest quality loans and financing for the highest quality cars. They look to keep customers safe and back on the road, while keeping their wallet safe as well. Read more about Valley Auto Loans announcement of this at http://valleyautoloan.com/guaranteed-auto-financing/.
Valley Auto Loans has been the premier auto finance lender for those with fair to great credit. Offering the most competitive interest rates and flexible terms they have been able to help countless applicants secure the automobile financing they need to purchase the car of their dreams. With 100% application acceptance for those with good credit Valley Auto Loans is now also able to offer the same for those with poor, bad or even no credit.
To go to the application page on Valley Auto Loans visit http://valleyautoloan.com/apply-now2/
About Valley Auto Loans
Valley Auto loans.com is the leading auto and cars finance provider in USA fully dedicated to help its customers acquire national car and auto financing. They design and develop customized no credit auto and car loans, bad credit auto and car loans, and good credit auto and car loans and payday loans in a matter of seconds. Voted the best for "Quality Customer Service; Best National Auto Loans Service" by thousands of people, their finance experts focus in providing its customers information and various tools available for different auto loan offers, help them to choose the best that fits their budget as well as the related eligibility guidelines in detail. Visit us online at http://valleyautoloan.com/