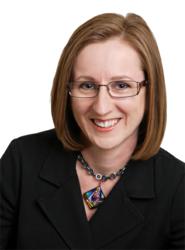 "Quilting in the 21st Century" showcases a variety of Sarah's beautifully detailed quilts and runs from 11/12/12 through 1/15/13 at the AccuQuilt Gallery.
Omaha, NE (PRWEB) December 03, 2012
AccuQuilt is excited to announce an exhibition by Sarah Vedeler, award-winning quilt artist, pattern designer, and teacher. Sarah takes quilts to new levels of artistry with her signature style, passion for vibrant, modern colors and masterful use of embroidered appliqué.
The exhibit, titled, "Quilting in the 21st Century" showcases a variety of Sarah's beautifully detailed quilts and runs from 11/12/12 through 1/15/13 at AccuQuilt's Quilt Gallery.
The AccuQuilt Gallery is located at the AccuQuilt Omaha headquarters at 8843 S 137th Circle (near Cabela's®, off Interstate 80). Visitors can view a stunning selection of showcased quilts by Sarah Vedeler and can tour AccuQuilt's Gallery and offices by calling 888.258.7913 or visiting http://www.accuquilt.com/tours for more information.
About Sarah Vedeler:
Since she was a little girl, British-born Sarah Vedeler loved to sew. Her hobby continued through her teens as she went off to University where she eventually got her PhD in Computer Science from the University of Brighton, England.
She moved to the United States to follow her career and shelved sewing until her first pregnancy, which then provided the perfect stage for her creative mind to take over once again. She borrowed a sewing machine and started sewing clothes for her growing baby girl. When it became time to invest in her own machine, Sarah discovered embroidery and the art of quilting.
By combining her computer savvy with embroidery software and a passion for quilting, Sarah spent the next few years sewing, experimenting, and winning awards for her quilt designs. This helped her develop her signature technique of creating appliqué using an embroidery machine.
Today, Sarah works from her Scottsdale, Ariz. studio and travels the United States teaching her techniques to a vast fan base of quilters, showing them how, "they too can create beauty, inspiration and infinite creative joy."
Sarah also has her own line of signature dies sold exclusively through AccuQuilt. Quilters can use these dies to create their own works of art and experience how these patterns influenced and inspired Sarah's own quilts.
"Quilting in the 21st Century" is part of an international tour that showcases Sarah's quilted masterpieces at exhibitions throughout the United States and abroad. To learn more of Sarah Vedeler's story, view her quilts, and see some of her signature AccuQuilt dies, visit: http://www.sarahvedelerdesigns.com
About AccuQuilt – Better Cuts Make Better Quilts
Headquartered in Omaha, Neb., AccuQuilt offers quilters, fabric crafters and retailers a premiere line of fabric cutters, dies, quilting patterns and other quilt and fabric cutting solutions that help quilters quickly and accurately cut shapes for quilting and fabric crafts. AccuQuilt also offers quilters a wide variety of rich educational resources to enhance their quilting experiences. Cutting with AccuQuilt cutters is a natural evolution of fabric cutting methods. "First scissors…then rotary…finally…AccuQuilt" for fast, easy, accurate fabric cutting.
AccuQuilt GO!® dies, as well as the GO! Baby® Fabric Cutter and GO!® Fabric Cutter, are available at local quilt and fabric retailers. Quilters also can purchase GO! fabric cutters and dies, along with the Studio™ Fabric Cutter, GO! die adapters and hundreds of Studio™ quilting dies, by visiting http://www.accuquilt.com or calling 888.258.7913.