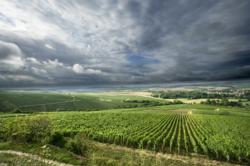 With over 100 years of winemaking tradition and a great vintage like 2009, Maison Drouhin's Chablis Les Clos shows why Chardonnay is one of the world's noblest grapes. Whether you are an avid Chardonnay drinker or not, this is a must-drink. - Michael Wade
New York, NY (PRWEB) December 03, 2012
The reports of Chardonnay's demise have been greatly exaggerated. As detractors fill their glasses with other trendy grapes, Michael Wade sips – and seeks out – the classics. And when he finds them, he puts them on WineFlash, his online wine store, just like today's featured wine, the 2009 Joseph Drouhin "Les Clos" Chablis Grand Cru.
With 93 points from Robert Parker's The Wine Advocate, 92 points from Stephen Tanzer's International Wine Cellar and 91 points from The Wine Spectator, the Drouhin "Les Clos" is about as "fine" as fine wine can get. Maison Drouhin itself is one of Burgundy's leading-edge biodynamic producers, with the vast majority of its holdings consisting of premier and grand cru vineyards.
In general, two things happen when a wine earns a rating of 90 points or more. First, the supply of something that is already very scarce becomes even more limited in relation to demand. Translation: it can't be found in a local wine store. Second, as one would expect when supply dwindles for something that is in high demand, the price goes up. Translation: if available at a local wine store, the price won't be wallet-friendly.
Enter WineFlash, where rare wine finds are available and affordable. Wade managed to get his hands on the Drouhin "Les Clos" when only 78 cases of it were shipped to the US. Regularly priced at $79.99 per bottle, he offers it on his site at an astonishing $49.99 per bottle inclusive of shipping. Drink it now or later in 2016, but it won't be on WineFlash for long.
http://www.WineFlash.com is an online wine retail site that offers one highly-rated wine each day at the best price on the internet. Proprietor Michael Wade is a New Jersey lawyer and successful entrepreneur. He owns and operates seven locations of Bourbon Street Wines & Spirits in New Jersey.