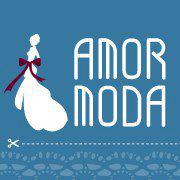 (PRWEB) December 02, 2012
Amormoda.com, a leading wedding dress online supplier, is proud to announce its new arrivals - Lace Wedding Dresses 2013 Collection. The dresses in this collection are available in 4 colors and available from size 2 to 16 and 14W to 26W. In addition, custom tailor service is also available.
Lace wedding dresses are becoming the most sought after fabrication by new brides. The most important element in lace wedding dresses is a high quality, well-made lace.
"Amormoda Wedding Dresses 2013 Collection are perfect for brides looking for a classic and ultra-feminine look that will take everyone's breath away with its timeless elegance. Delicately detailed, lace wedding dresses now come in all shapes and sizes, and with so many sexy, stylish and contemporary styles, there's no need for lace to look stuffy or old fashioned." Said, Eason Chen, CEO of Amormoda.com.
Ada, a customer from London, said, "I love everything about this dress (well, including the price, ha ha!). The lace is simply gorgeous and the overall style so elegant. Ah, I'd love to re-marry my hubby every anniversary - as long as I could wear a new dress each time, as beautiful as this one!"
Eason Chen emphasized, "Our 2013 collection of lace wedding dresses come in all different silhouettes, necklines, and colors. They feature many styles and you are sure to find the one for you. And we have to say, after seeing how magical Kate Middleton looked in the luscious lace gown she wore for her marriage to Prince William, we're seriously obsessed with lace wedding dresses. After you see our selection, we know you will be too!"
For more details, please view: http://www.amormoda.com/Wedding-Dresses-c2/new-arrival/