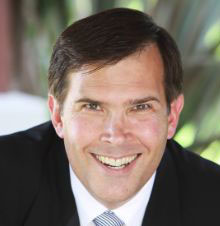 SCOTTSDALE, AZ (PRWEB) December 03, 2012
Equity Methods, a leading professional services firm in the area of equity compensation design, valuation and financial reporting services, today announced the appointment of Mark Clem as Vice President of Sales and Business Development. Clem brings more than 20 years of diverse management and entrepreneurial experience to Equity Methods. In his role, Clem will be responsible for new business development and acquisition, sales operations, marketing, and industry relationships.
"We are very pleased to welcome Mark to our leadership team," said Takis Makridis, President and CEO, Equity Methods. "With his extensive thought leadership and proven track record building collaborative relationships with key industry organizations, Mark is uniquely qualified to drive sales and partner strategies during this exciting time in our Company's growth."
Clem joins Equity Methods from Vehlo Virtual, where he served as founder and CEO, advising Fortune 100 companies and professional associations on virtual strategy and implementation. Prior to Vehlo, Clem served as Director of Industry Relations for Charles Schwab Corporate Services, where he conducted industry research and campaigns related to issues facing equity professionals. As former director of the Certified Equity Professional Institute, Clem turned a little-known program into the credential-to-have for equity compensation professionals. He was a leader in facilitating collaborative relationships between major industry organizations, including the Global Equity Organization, the National Association of Stock Plan Professionals, the National Center for Employee Ownership, and the CEP Institute.
Clem frequently speaks on equity compensation topics. He has served on the NASPP advisory board, as a director on the NCEO board, and as treasurer for the GEO board of directors. He holds an M.A. in Organizational Communication and B.S. in Business Administration.
"Equity compensation has long been nuanced, but globalization and evolving regulatory requirements lend a greater level of complexity for organizations," said Clem. "Equity Methods has a stellar reputation for helping market leading companies solve their most pressing equity compensation compliance challenges. I am thrilled to be joining a team of leaders and visionaries, and I look forward to carving out new growth opportunities moving forward."
About Equity Methods
Equity Methods is the international leader in equity compensation compliance solutions, having supported more than 450 companies throughout all phases of their end-to-end ASC 718 compliance process. From award valuation and tax accounting to customized financial reporting, Equity Methods' approach to solution delivery is consultative, yet technology-enabled. 26 of the Fortune 100 have trusted Equity Methods to address their most pressing compliance challenges. To learn more about how Equity Methods helps clients better manage risk, plan scale and award complexity, please visit http://www.equitymethods.com or call 480-428-3344.