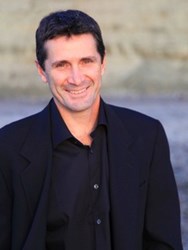 Just what I've been looking for for over 30 years to help cope with the stress of Emergency Medicine.
- Dr. Dane Chapman
(PRWEB) December 04, 2012
Almost half of healthcare providers – 45.8% - to be precise, experience at least one symptom of burnout according to a study published in the August 20, 2012 issue of the Archives of Internal Medicine titled "Burnout and Satisfaction with Work-Life Balance among US Physicians Relative to the General US Population."
Daniel Friedland, MD, a board certified internist, is President-Elect of the American Board of Integrative Holistic Medicine and CEO of SuperSmartHealth. Dr. Friedland's Evidence-Based Medicine: A Framework for Clinical Practice, was one of the first books to outline methods to frame questions and to find, evaluate, and apply medical literature searches to patient care. Now all doctors are trained to make healthcare decisions this way.
Abraham Broudy, MD describes the benefits he has received from the program.
"Dr. Daniel Friedland's workshop on Rediscovering the Spirit of Healthcare was truly a life-changing experience. For the first time in years, I actually started to get some creative ideas for my practice. In addition, I was able to apply the techniques I learned for navigating stress immediately. The day after the workshop, I had a very busy day seeing 40 patients. I applied the 4 in 4 Framework with each and every patient, and I actually got through the day mentally unscathed. I would have never been able to do that prior to attending the workshop. I highly recommend Dr. Friedland to any physician experiencing stress or burnout. In fact, I highly recommend him to any human being experiencing stress or burnout. Thank you so much Dr. Friedland for helping me to navigate stress and become more productive, creative, and happy."
Dr. Dane Chapman also expresses his appreciation of Dr. Friedland's program:
Wow. Amazing insight, openness. Just what I've been looking for for over 30 years to help cope with the stress of Emergency Medicine. I'm hoping this will make a great difference in my ability to cope with stress and use it/realign etc to increase my creative energies. Then pass it on and coach medical students and residents I train.
Dr. Friedland asserts that participants in his program "will discover how we are all wired to connect, and how to leverage the framework to resolve conflicts with anyone and nurture relationships more fully with your life partners, children and friends as well your colleagues and the patients you care for."
The goal of Dr. Friedland's workshops is to help physicians and other healthcare providers to recharge their lives and become more resilient, with a framework that includes the skills and practices to more rapidly recover from stress, rejuvenate health, deepen their most important relationships, and revitalize the care they provide in a way that continues to nourish and sustain them.
In the last few months, Dr. Friedland has presented this program to the Foundation of Medical Excellence, The American Board of Integrative Holistic Medicine, The American Holistic Medical Association, Oregon Health Science University, and the physician leadership of Group Health and the Kaiser Permanente Federation. He has also presented this program at the Conscious Capitalism CEO Summit, which includes leaders of companies like Starbucks, Whole Foods, Trader Joes, Best Buy, and Zappos.
The cruise aboard the Oceania Riviera will feature complimentary shipboard credits, prepaid gratuities, onboard group facilitator, welcome cocktail party, and discounted air fare options.
To reserve a place at the December 5th informational meeting with Dr. Friedland at the Sequoyah Country Club in Oakland, please email Vivienne Kouba at vkouba(at)peaktravel(dot)com or call toll free 1-800-237-1353.
Pricing for the Cruise begins at $5,134 per person double occupancy and includes a Veranda Category Stateroom, Professional Fee, Wellness Seminar Fee, government fees & taxes. Suite rates are also available on request.