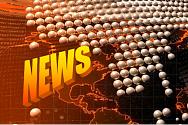 UB Solution is equipped with specialized knowledge of the marketplace. By examining every aspect of our client's business UB Solution is able to engineer affordable financing quickly and efficiently.
New York, NY (PRWEB) December 03, 2012
A very substantial share of the heat and electricity produced all around the world is generated by a coal, gas or nuclear powered plants.
By using solar energy systems the following will be avoided, comparing to more conventional methods:
1. The emissions that in turn contribute to poor air quality and global warming
2. The Depletion of fossil fuel reserves
3. Price volatility created by global energy commodity market fluctuations
4. The health and safety issues related to mining, processing, consumption and disposal of fuels and wastes
Solar electric power offers attractive alternatives to conventional electricity generation. Among today's renewable energy choices, solar electric power is the market's most viable option. Solar electric power is:
1. Clean – No carbon footprint or harmful emissions.
2. Cost Effective – Current tax incentives make solar electricity cost-competitive with conventional electricity.
3. Dependable – Solar panels may last 30 to 40 years, or longer
How solar works: Solar power systems include several components working together to convert the sun's energy into electrical power:

Solar Cell or Photovoltaic cell (PV cell)
A solar cell or photovoltaic cell (PV cell) is an electrical device that converts the sun's light directly into electricity by the photovoltaic effect. It is a form of photoelectric cell when exposed to light, can generate and support an electric current without being attached to any external voltage source.
Solar Panels are groups of connected electrically solar module.
The combiner connects multiple wires carrying the electrical current generated by individual solar panels together into a single, larger capacity wire, which then flows to the inverter.
The Inverter transforms direct current electricity produced by the solar panels into alternating current (AC) electricity and also provides safety functions such as automatic shutdown of the solar electric system in the event of a power failure.
The performance monitoring reporting system (PMRS).
The PMRS measures and monitors all electricity generated by the system, performs system diagnostics and sends alerts regarding system or equipment issues.
Although the sun's energy is free, special equipment is needed to convert it to electricity or heat. The up-front costs of this equipment can be a daunting barrier to any startup or even income producing Solar Project. That is why the majority of the Solar Projects look for a financing.
What Is Solar Financing
Financing for a Solar Energy Project would help principals cover high up-front costs.
If project qualifies, the most affordable financing resources would include: Fannie Mae, the Federal Home Mortgage Loan Corporation ("Freddie Mac"), U.S. Environmental Protection Agency, U.S. Small Business Administration programs, U.S. Departments of Agriculture, Energy, Housing & Urban Development, and Veterans Affairs. If a Project does not qualify for any of the Government Programs, Institutional or Private Investors have to be brought to the table.
Funding any Solar Energy Project would require the following information to be provided:
a. Resumes of all principals
b. Budgeted forecast for at least 5 years
c. A professionally written executive summary & business plan
d. Finalized Power Purchase Agreements (PPA)
It is crucial that the principals are able to clearly convey all the essential information: generation of revenue, risk assessment and its mitigation.
The best way to start a conversation is to send an executive summary to the Universal Business Structured Solution, that would be a short outline of the whole project.
Predevelopment funding is not available, but a bridge financing can be provided if project owns sufficient collateral and has an exit strategy-take out financing for a bridge in place. In some cases our experts can arrange both: the bridge and the permanent financing.
In order to provide the best possible financial structure due diligence and underwriting process is necessary and the risk and return factors have to be carefully assessed.
A very wide range of financial products and up to 100% financing are available for a qualified Renewable Energy Project. Universal Business Structured Solution Energy Finance Team is dedicated to bring the best possible financial structure to the table by capitalizing on the industry specific expertise and strategic alliance with a very broad array of industry leaders and funding sources. Our financial programs include Debt, Mezzanine, Equity, Joint Ventures options.
Debt Financing
Debt Financing is based on a collateral and a future cash flow of the Power Purchase Agreements (PPA). A loan usually is secured by the company's assets, power purchase contracts and a mortgage on the real property . Depending on the risk profile some cases call for liens on all personal property, personal guarantee from the principals, as well as an assignment of agreements, permits and operating revenues to a lender.
Mezzanine loan
Mezzanine loan comes to the picture when senior's debt resources become exhausted. It is basically debt capital that takes a junior position to a senior debt, has higher interest rate and sometimes gives lenders rights to convert to an ownership or equity interest in the company.
Eq uity Investment and Joint Venture/Strategic Partnerships
Equity Investment is much riskier to a capital provider than debt, and therefore will require higher Internal Rate of Return (IRR). Financial models with all the supporting documentation are required in order for sophisticated investor to evaluate viability of equity investment in the proposed Renewable Energy Financing Project.
Bridge Financing
Bridge Financing is a short term financial solution that provides necessary liquidity while waiting for an anticipated and reasonably expected exit strategy (inflow of cash). Bridge Loan is more expensive than other more conventional loans, but can be funded in a relatively short period of time.
UB Solution is equipped with specialized knowledge of the marketplace. By examining every aspect of our client's business UB Solution is able to engineer affordable financing quickly and efficiently.
Yury Iofe, Managing Partner, MBA
Universal Business Structured Solution
yiofe@ubssolution.com
http://www.ubssolution.com
More educational resources:
http://ubssolution.com/education.htm