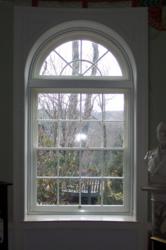 South Bend, IN. (PRWEB) December 03, 2012
Therm-O-lite Inc. has released an infographic video that challenges conventional solutions to reducing CO2 emissions and conserving energy.
http://www.youtube.com/watch?v=f6LVIMIIJWU
The video illustrates the energy demands that commercial buildings create and the huge savings potential that exist today. A simple window retrofit; taking single pane glass and making it double by placing an interior window system behind it; has the largest potential for saving energy and reducing climate change CO2 emissions.
According to the US. Department of Energy- Buildings Data Book 2011, commercial buildings consume 18.2 quadrillion btus and spend over 179 billion dollars per year meeting energy demands. Since 53 percent of commercial buildings have single-pane glass and these buildings experience a typical 20% total energy reduction with an interior window retrofit then 1.92 billion BTU annual savings is possible.
These energy savings equate to the following reductions per US Environmental Protection Agency-Clean Energy Calculations and References:

115 million metric tons of CO2
267,000,000 barrels of oil
22.4 million cars
29 coal fired electric plants
Interior windows are installed on the inside of existing buildings with little or no disruption to the occupants. They are installed in less than an hour and require no special skills or trades. The existing window is, in effect, recycled; utilizing the energy benefits of the existing glass and multiplying it to create a terrific energy barrier. Comfort is always improved to building occupants by eliminating hot and cold zones, reducing street noise and controlling solar heat gain.
The idea of interior window systems has been around since the advent of the residential storm window but commercial systems use higher performing materials, are custom fit and are installed in buildings with hundreds if not thousands of windows.
These systems save energy in buildings for three reasons:
1. Air Infiltration Reduction: Small cracks in the window frame and glass areas act like holes in a barrel of water; allowing water to leak out. An interior window system prevents this from happening in the openings.
2. Insulation Improvement: By placing a window pane behind an existing one, a dual pane insulated glass unit is created which triples the insulating properties. This takes a window with an R=1 rating to an R=3 rating.
3. Solar Heat Gain Control: The sun's light energy travels through the window and is absorbed in the building creating heat energy. This is sometimes desired in the winter months but is not usually wanted during the summer.
"The potential to create immense energy savings in the commercial building sector is enormous" stated Thermolite President Steve Champlin. "It's not quite as easy as changing a lightbulb but the savings potential is even larger than using LEDs. I don't think anybody have ever quantified the possible commercial savings potential as we have for interior windows and it certainly has been an eye opener for everyone involved."
About Therm-O-Lite Inc.
Since 1979, Therm-O-Lite has been a leading innovator in interior window systems. Therm-O-Lite is a GSA-certified contractor and work with the hospitality industry, governmental agencies, the U.S. military, commercial renovators, and historical preservation projects.
The patented Thermolite Window System is a one-of-a-kind alternative to traditional replacement or energy windows. This 100% customized window system is designed to provide best in class energy cost return on investment, superior protection against bomb blast, audio espionage, ballistics, forced entry and hurricanes while reducing noise, sealing the building envelope and preserving historic architectural integrity.