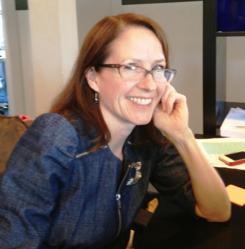 This position is exactly what I wanted when I decided to become a lawyer: the opportunity to advocate and fight for individual clients.
Huntington, NY (PRWEB) December 04, 2012
The Schlitt Law Firm has announced the hiring of Susan S. Loucks of Hempstead, NY as a Client Advocate Attorney for their personal injury law practice. In this capacity, Ms. Loucks will work closely with clients to develop their cases and support our clients through all aspects of their cases.
Carol L. Schlitt, the founding partner of the Schlitt Law Firm, said, "We dedicate ourselves to performing remarkable work for our clients and needed an attorney committed to and capable of delivering superior legal work while providing great customer service. We culled through hundreds of resumes and interviewed many highly qualified and impressive candidates and feel fortunate to retain the services of Ms. Loucks. Her experience, training and strong sense of integrity will enable our firm to fulfill our promise of delivering remarkable service to our clients."
Ms. Loucks said, "I am excited to join a law firm with such a strong commitment to serving clients. The focus on personal service impressed me from my first interview. This position is exactly what I wanted when I decided to become a lawyer: the opportunity to advocate and fight for individual clients. I love the passion of our firm."
The Schlitt Law Firm places a strong emphasis on educating and responding to clients and Ms. Loucks' background as a high school teacher will help fulfill that mission. "Ms. Loucks is very patient and understanding. She listens and understands what our clients want."
The Schlitt Law Firm is a leading plaintiff-only personal injury and medical malpractice firm serving the New York metropolitan area. The firm emphasizes client services and is built on the values of communication, education and responsiveness. The firm recently opened a new office at 79 Wall Street in Huntington Village, has an office in the Bronx and has expanded to serve its growing client base. The Schlitt Law Firm publishes one of the New York's leading legal blogs, New York Law Thoughts.
Carol L. Schlitt explains the role and Ms. Loucks's fit with the organization. "We did not want any lawyer; we wanted an advocate, someone who will look out for our clients. We always put our clients first and that's what this role helps us do. Ms. Loucks possesses a keen legal mind, and she has a tremendous ability to connect with clients and make sure we are meeting their needs. Her background as a teacher and an artist adds to the fullness of her character and makes her work here all the more valuable."
Prior to joining the Schlitt Law Firm, Ms. Loucks worked for the law firm Meyer, Suozzi in Garden City and Eisenberg & Margolis, also of Garden City. Ms. Loucks has an undergraduate and law degree from Hofstra University and a Masters of Fine Arts from the University of Pennsylvania. Ms. Loucks taught school at Sacred Heart High School in Hempstead and St. Joseph's College in Patchogue. She has a personal interest in food law. Ms. Loucks has been admitted to the New York State Bar.
For more information, please visit http://www.SchlittLaw.com, email Contact(at)SchlittLaw(dot)com or call 1-800-660-1466.