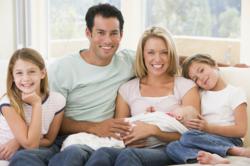 Americans may be overpaying by as much as 70% insurance on their life insurance because they didn't compare enough rates.
San Diego, CA (PRWEB) December 04, 2012
When TheLifeInsuranceInsider.com launched a few months ago, consumers were amazed at the inexpensive life insurance prices that were available, especially compared to the rates they received elsewhere.
The site is thriving by offering consumers instant, unbiased life insurance quotes from the nation's top insurance companies. Since the site is independent, the rates and companies offered are among the best in the nation.
TheLifeInsuranceInsider.com points to a recent study by LIMRA which states, "More than half of Gen X and Y households-representing 30 million people-need more life insurance." The site hopes by showing consumers how inexpensive life insurance can be, more Americans will get the coverage they need to protect their family.
A recent quote from TheLifeInsuranceInsider.com showed that $500k of life insurance on a 10-year level term non-smoker, in good health, with an A+ rated company was only $19 a month.
How Does it Work?
When consumers go to the site, they simply just enter their information and instantly the nation's top life insurance compete with each other for your business by offering the best rates. The difference in rates can vary by as much as 70%.
To try the site and see why TheLifeInsuranceInsider.com is becoming the nation's best life insurance quote provider, visit http://www.thelifeinsuranceinsider.com/free-instant-life-insurance-quotes/ and compare life insurance rates for free today.