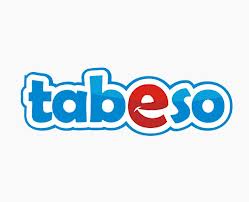 "We could not be prouder to stand with our amazing FAMILY that is the VegasTech community." - Joe Herrera, CEO of Tabeso
Las Vegas, NV (PRWEB) December 03, 2012
Event discovery app Tabeso is the latest startup out of the Las Vegas Tech community to sign up to be a sponsor of the community's South by Southwest (SXSW) efforts to promote the community.
In what is the first regional representation to exhibit at the now-popular Interactive festival, SxVegas (http://sxvegas.com) is a comprehensive campaign designed to share the stories and accomplishments of the technology community that is quickly emerging in Las Vegas. Dozens of companies and almost a hundred people are now committed to trek to Austin together to display en force the growing Vegas Tech community. The world's largest and most powerful data center and technology ecosystem, Switch is the headlining sponsor.
Tabeso, which recently had one of VegasTech's top iOS developer (Mike Manzano) join the team as the technical Co-founder, is a perfect fit for SxVegas' presence at SXSW. With so much of the emphasis being on "events" at SXSW, Tabeso's app will surely be welcomed with open arms by the SXSW community.
Tabeso will provide sponsored activities and/or brand presence at the following events:

40x20 Vegas Tech display at SXSW Interactive tradeshow
"Old Vegas" themed Cocktail party with open networking, startup presentations and a highlighting of the Vegas Tech scene
Official SXSW Interactive Vegas Tech Party with live entertainment
"We are stoked to add Tabeso to our roster of startups sponsoring our community initiative at South by Southwest" notes Gabriel Shepherd, Founder of Think Vegas Tech Inc. "Tabeso has an incredible marketing team, but that being said, having seen their product first hand this is going to be the easiest job they have ever had."
"SXSW is a celebration of doing. SxVegas is a collaboration of doers. That's what tabeso is all about. Music, movies, tech and sharing life with the people you care about is what makes our application relevant," says Joe Herrera, Tabeso's CEO and Co-founder. "We could not imagine a more applicable place for us to introduce the world to all the awesomeness that makes tabeso what it is. We could not be prouder to stand with our amazing FAMILY that is the VegasTech community."
About Think Vegas Tech, Inc.
Think Vegas Tech is a community-organized non-profit geared towards events and promotions of Las Vegas based tech companies, with the goal of encouraging other tech startups and entrepreneurs to consider Las Vegas for their respective companies.
About Tabeso
Tabeso is a social-media app that uses Events as their digital currency. Twitter uses 140 character tweets, Instagram uses filtered-enhanced photos, and Tabeso uses Events. Everything from local karaoke nights downtown to being able to follow your favorite NBA teams around the country. All of these events (over a million events currently) are at the heart of what Tabeso is and its value to its users. For more info, visit http://tabeso.com